It's quite interesting that most Kenyans are seeking ways to make money online. Over the past few months, I have received tons of emails regarding the main subject of this article, I have therefore found it appropriate to answer in a single article.
Making money online is a popular topic, it's one area that has created employment for more than 100 million people worldwide. Though underestimated, the potential to earn decent income is endless.
In Kenya, there are many known and unknown ways of earning money online. The discussion below will touch the most important platforms you can join to start generating income especially when you are jobless.
Freelancing
A freelancer or freelance worker is a term commonly used for a person who is self-employed and is not necessarily committed to a particular employer long-term. Freelance workers are sometimes represented by a company or a temporary agency that resells freelance labor to clients; others work independently or use professional associations or websites to get work.
In Kenya, over 5,000 individuals, mostly graduates, work as freelancers. The most common jobs graduates are employed to do include writing masters and PhD proposals for students in European universities, data analysis and entry, and working as guest bloggers. In our country, some freelancers earn up to Ksh600, 000 per month.
Here is a list of companies that offer freelancing in Kenya:
Tuwaze.com
Zakenya.com
Justbet.co.ke
Kenyaplex.com
Freelancer.com
Zetu.co.ke
Affiliate marketing
A significant number of Kenyans are doing affiliate marketing. This is where they sell products for companies and earn a living in commissions. Affiliate marketing is at infancy stage but it's slowly gaining momentum.
The beauty of affiliate marketing is that you don't need a website to do it, you can sell the products through Facebook, Twitter, WhatsApp and LinkedIn, or even Instagram.
I have talked about affiliate marketing before, but let me repeat for the sake of readers who never saw the article before.
A list of major affiliate marketing companies you should try your luck in include:
Betin
Betway
Jumia
Kilimall
Travelstart
I have tried both but only a few worked for me.If you have a blog, you should try Jumia and Betway.
Many of you could question 'how can I be an affiliate marketer?'. It's simple to be an affiliate marketer. For Jumia and Kilimall, you simply use your website domain name and url to submit your application.Alternatively,you can us your Facebook or Twitter accounts.
The good thing about affiliate marketing is that you don't have to own a website-you can promote the products on social media.
Blogging
Blogging is the real thing today. Most graduates have found themselves in this engagement as they try to make ends meet. One thing about blogging in Kenya is that it's ever growing but still, opportunities are numerous. A blogger must not necessarily be journalism graduates, anyone can be a blogger.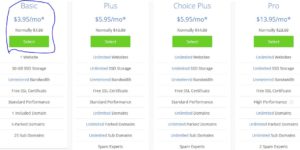 Steps to becoming a blogger in Kenya
Since Facebook algorithm for News Feeds changed in favour of persons who are not bloggers, it's now advisable to own a blog for you to make reasonable money online. Many of my readers who have contacted me before imagined that blogging is something hard to do, when I explained to them in details, they embraced the profession.
To be a blogger, these are the steps to follow:
Register a domain name. Click here to register at Bluehost
Pay for hosting charges(Bluehost can host your blog)
Design a website (If you don't know how to go about it,you can pay us Ksh15,000 we design a professional website for you. Note that you pay before we design the site for you….we don't encourage people who take us in circles.)
Once the website is ready, you will now be required to create content. This is where your input is seriously needed. If you are at this stage, know that you are a blogger.
After creating content, what next? The final stage is identifying ways of monetizing your blog. Below are the best monetization platforms:
AdSense
MGID
Content Ad
HilltopAds
Outbrain
Taboola
Media Net
RevContent
Selling products online(E-commerce website)
Another meaningful online business is an e-commerce website. With Prudent marketing strategies and excellent products, you can make lots of cash.
I know it's not possible to come up with an e-commerce website.BigCommerce can help you come up with one.You can click here to contact them. Alternatively, you can contact us we design the same for you. We charge Ksh30,000 .
Doing consultancy
If you are a graduate of Statistics,Law,Nursing,Medicine,Pharmacy,Computer Science, Hotel Management or any other profession that is on demand, you can provide your professional services online. I actually know data analysts who do the work online. They have created clean websites where they advertise their services. These guys get clients through the website and almost everything is done online.
Web design and Developing Apps
If you pursued computer science/web design in college, you don't need an office for you to provide your professional services. Nowadays people seek these services online.