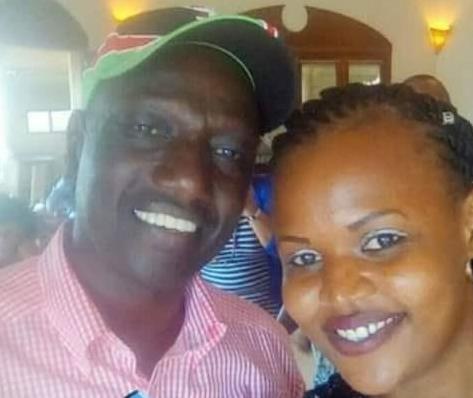 Priscah Chemutai has complained that DP Ruto has completely neglected her.
"Ruto impregnated me in 2003 , I was just a16 years old form one student. I was lured by a lady he had given work to find for him innocent girls.
I didn't receive any support from him during my pregnancy period and after I gave birth . I have educated my daughter since nursery school to primary school . Ruto just chipped in secondary and it was after I sued him for neglect and media limelight.
His daughter still uses matatu to and from school . He used to send child support but that lasted for only 2 months . He only pays the school fees and nothing else. Am not interested to sue him again because I fear for my life , his wife Rachel who can atleast help me ,he battles her daily .
Yesterday I was really surprised , I laughed on the fake promises he gave to women , he promises to give free sanitary towels to women , yet he can't even give his own daughter?
He promises to give free diapers to babies yet he couldn't even buy a nappy for me after I gave birth yet he was an MP? Where is my child upkeep ? It is very shameless that after he promised the dubious charter , the women clapped . Ruto is one cunning guy , he has a sweet tongue but he means nothing to all what he promises. He never bites his tongue while lying.
Right now I work as a nursery school tutor , but I pray to God that one day I will get a revenge . If only I was not impregnated right now I could be somewhere better ."