Research show that 83 % of Kenyan job seekers are not armed with the most job hunting skills,which is disastrous.
Job hunting is a very tedious exercise, especially when someone is new in the job market.During this time,you are totally confused,desperate and eagerly waiting for anyone to offer you a job.But you should realize you aren't alone in this scenario,there are millions of other Kenyans who are looking for employment like you.
You might find yourself very new in the job market,fresh from college ,and the only people you know are your close friends who are also jobless.This is the time when you must be in possession of advanced job hunting skills.
Job hunting is one of the worst experience in any one's career,it teaches you a lot and gives you a chance to know the genuine friends and the plastic ones.When you are jobless,many people don't want to associate with you,they switch off their phones not to talk to you,others simply avoid you completely.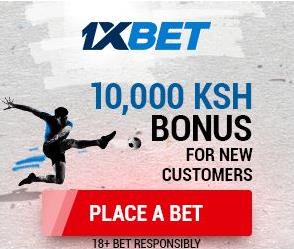 There are various techniques that many professionals use to get jobs either in the corporate world, NGOs and Government institutions.
The following are tips on how to land in any of the aforementioned sectors:
1. Blind application
This is the most utilized technique by job seekers. It is the most preferred since it requires one to identify the company they intend to work for then send a job application.
The best way to do blind application is by first identifying a suitable company, wait until they advertise jobs that are more related to your profession, which you don't qualify  because they demand superior academic and professional qualifications. Then apply for a junior post which was not advertised.
If, for instance, the company advertised for a position of Research Manager, you can go ahead and apply for the position of Research Assistant.
Sometimes jobs are advertised internally within the institution and if you had made a blind application, you might be surprised with a job interview invitation.
Though some companies encourage blind applications, be careful which companies you send this type of applications because some companies don't encourage this.
2. Through Recruiting Agencies
I highly encourage you to send your application to recruiting agencies especially those who don't charge any money to keep your curriculum vitae.
Such institutions are created to help job seekers with CV and Cover Letter writing, career advisory services as well as help them with job placements. They have so many clients who sometimes instruct them to send the resumes which they have kept in their database.
Though some recruiting companies are genuine there are others whose mission is to take advantage of desperate job seekers to solicit money or con them; be careful
3. Through social media
Social media has become a very important tool for marketing and most companies are turning to twitter, Facebook and LinkedIn to market their products and advertise jobs.
LinkedIn is an important site where several companies advertise their jobs, and once you are a member you will have a chance to connect with several professionals whom you share the same interests with. You will therefore get a chance to connect with them and get information regarding new openings from time to time.
Also companies do head hunting through LinkedIn. Since your profile is displayed in LinkedIn a company might be impressed with it and approach you with a job offer.
Also, Facebook is turning out to be important social site for companies to advertise their jobs. Almost every company has a Facebook page nowadays and since it's easily accessible and cheap they often prefer it to recruitment companies.
If you are an active Facebook user you will have a chance to connect with friends, some of them are senior managers in companies who can consider you for employment.
4. Through a relative/school mates/friends
Don't ignore friends, relatives or school mates. Some of your friends might be related to senior people in companies and if you approach them they can help you.
Family members and school mates are also important, just keep them.
5. Attending forums/career talks
Some companies hold forums and career talks and sometimes they request those in attendance to submit their curriculum vitae.Attending such forums might help you secure your dream job and even equip you with skills necessary for job hunting.
6. Sending application to advertised job vacancies
Once a job is advertised, ensure that you are among the first ones to apply; don't wait until the last minute to apply.
Note that companies reject late applications.