Easiest jobs to get in the world are those with little competition and mostly low pay.These jobs normally require little or no skills and involve heavy use of mental and physical energy.
There are jobs that can be done by anybody-they don't require professional skills.These jobs are easier to get as compared to other jobs.
Bank Teller/Cashier
This kind of job involves counting cash and performing customer care services. Most of the employees in the banking sector belong to this group.
What is needed from a graduate to perform the duties effectively is good memory and accuracy.Anyone with at least a form four certificate can be a bank teller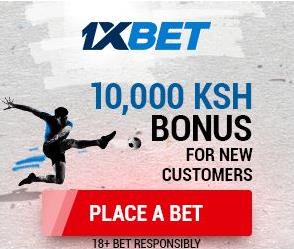 Bank tellers in Kenya are paid a salary of between Ksh 25,000-Ksh 80,000
Data Entry
Data entry requires someone who has excellent skills in Excel and Microsoft office Word and of course most graduates have these skills; there are no other extra skills needed to be a Data Entry expert.
Though the job require no specialized training,the salary attached to it is not enough to feed a family.Most companies pay Data Entry personnel Ksh 10,000-Ksh 30,000.
Sales and Marketing
Regardless of your profession you can easily become the best Marketer in the market. As a Sales person you are only expected to use your mouth to push products to the market.
Though salaries for junior sales people is not impressive,commissions can save the day.
Public Speaker/MC
Do you need to go to class in order to be a good public speaker?
Many people who perform duties of a public speaker in major events did not study public speaking skills, it's a talent.
Academic Research Writer
As many people enroll for further studies they need people to help them analyze data and review their proposals as well as projects.
In order to be a Research Writer you only need skills in Microsoft Office Suite, which are common to everyone.
Preaching
It's not necessary for you to study Theology in order to become a good preacher.In fact most preachers don't even know what Theology entails.
Pastors like Kanyari,Bishop Wanjiru and James Nganga have little knowledge in Theology but make as high as Ksh 250,000 per week.
Customer Care/Receptionist
You need to have two important skills for you to perform the duties of a Customer Care Officer; Good communication skills and Microsoft Office Suite skills.
Security Officer
Anyone can be a Police Officer as long as you can show unfriendly face and carry a gun.
Maid/House help
Maid/househelp jobs are easy to get because mothers are desperate for these workers.But this job attract low pay,simply because it requires no skills
The demand for house helps is high in USA,Dubai and most countries in UK where people have little time for their families.
Messenger
Messengers are also in demand all over the world.This kind of job does not require specialist training but it's exhaustive.