1. Matatu Business
Matatu Business is among the most difficult businesses to operate in Kenya and those who have succeeded in it have gone through hell.
One reason why it's hard to conduct this kind of business is because of the corrupt police officers, insincere conductors and the state of the roads in the country.
In order to succeed in Matatu business you must closely monitor your business and have reliable people to work for you.You can also make your vehicle operate long distance routes and also register your matatu with a Sacco to run it.
On average, a Conductor and Driver in Kenya steal almost the same amount as the one they give the owner at the end of business day.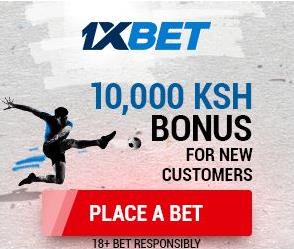 2. Operating a Pub/Bar
Owning a pub can be a blessing or a curse depending on how you manage your business.
The major problem facing bar owners is how to maintain profits each day of the week. A pub can make huge profits on Friday, Saturday and Sunday but other days of the week it is literary closed.
3. Cyber Café
Cyber Café used to be good business in early 2000 but with time the business started getting competition from the smart phones.
At the moment smart phones rule the World and if you intend to open a cyber café then do it in remote areas where smart phones are countable.
However, you can succeed in the business if you incorporate other businesses within the cyber café. Some of the businesses you can have alongside your cyber include a fridge for Sodas, Photocopy, printer, scanner, selling movies and mobile credit card.
4. Owning a bookshop
This is one business which used to be very profitable especially when computers were hard to get in Kenya, now many bookshops are closing up.
People nowadays prefer buying books online, others prefer reading online and a few like buying from online stores like Amazon.
There are many sites where internet users can freely access the books that are sold in the bookshops for free, so having a bookshop becomes one of the most difficult businesses to operate.
However, you can always monitor reading trends and sell books that are relevant to the users. The best books to sell are professional materials for courses like CPA, ACCA and CFA.You can also sell books for primary and high school kids.