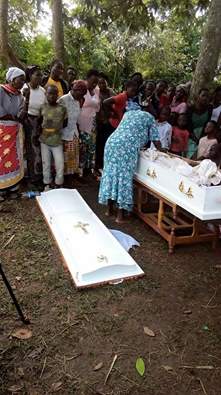 A 32-year-old woman disappeared from the coffin on Wednesday minutes to her burial in Kisumu Kenya.
The woman died from a road accident one week ago and she was to be buried on Wednesday. The burial program was over and people gathered around the coffin to give the body last respect. When the pastor opened it to conduct last prayers, she found nothing inside the coffin except the woman's belongings, which she was to be buried with.
Mourners were left stranded at the field while others rushed to the nearby bush to search for her. The casket was taken to her house while the woman is missing up to now.