A pedophile 44-year-old deacon of Jesus Saves Church, a Lagos Pentecostal church, Obinna Aneke has allegedly r*ped a seven-year-old girl, Ngozi (not her real name). According to reports, Aneke was also alleged to have slept with the little girl six different times in his apartment on James Esu Street, in the Bariga area of the state. It was gathered that Aneke and the parents of the girl he molested are very good friends who hold him in high esteem.  Trouble started when Ngozi's mother, a food vendor, agreed with Aneke to be leaving her two daughters with him pending their resumption time at school at 7.45am because she left her house by 6am to run for her daily business while the husband, a security guard also leaves the house early. The pedophile deacon saw the opportunity to execute his evil plan. Aneke's wife, also a trader leaves house very early and left the children in the man's custody. They didn't know the man was planning such evil act. The worst part is that he is a respected man in his church. According to a police source, Aneke took the opportunity to sleep with the little girl countless times without anybody noticing.
He said, "The girl's mother had been good to him in the past. There was a time he didn't have a job and it was the woman who fed his four children.
So, since he had had his own job, the woman thought he would reciprocate by assisting her family to get her two daughters to school, along with one of his three daughters attending the same school."Unfortunately, the man took advantage of the seven-year-old. He would undress her and insert his manhood in her private parts. When he could not penetrate, he would apply his spittle to make it easier."
Aneke's evil plans came to a halt after he molested the little girl last Tuesday. Tired of the humiliation and pain, the girl ran to her parents and told them even when Aneke threatened to kill her should she utter a word about the r*pe. The matter was subsequently reported to policemen at the Bariga Police Division and the suspect was arrested. It was learnt that the victim was taken to the Mirabel Centre, Lagos State University Teaching Hospital, Ikeja, where a test confirmed that there was a penetration.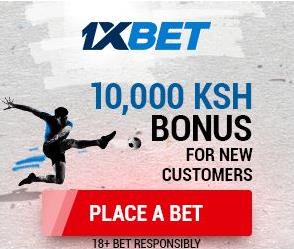 The matter was subsequently transferred to the Gender Office, Lagos State Police Command, Ikeja.
Speaking about the matter, Aneke said he only tried to rape her once but didn't succeed. Hear him: "This girl was taught to lie against me. I only attempted to have s*x with her once and that was the day she told her parents.
"I didn't even remove her pants. On that day, I shifted her pants sideways and wanted to penetrate, but when I saw it was not possible, I left her and [email protected] outside her private parts."I am a leader in my church and I don't want to bring my church into this mess. Even before anybody condemned me, I have already condemned myself and I wish I was not born. I was influenced by evil forces to do this."I just want to beg for forgiveness from all those I have offended through this action and I just want to die."
The Police Public Relations Officer, SP Dolapo Badmos, warned parents to be watchful so that their children would not fall victims of abuse.
She said, "We will arraign the suspect at the conclusion of investigations. It is unfortunate that the scourge of r*pe is on the increase, but we are working to checkmate the activities of paedophiles in our society."