Sportpesa has taken Kenya by storm with information that several people have suffered depression after losing a fortune to sportpesa.Multi bet is one of the easiest ways of winning sportpesa,and if you are clever enough, you won't lose money at all.
Multi bet allows you to win up to Sh 1 million with just Sh 100, but in most cases it's difficult to win such amount if you are a bit careless.
I usually play multi bet and I have won up to Ksh 150,000-I have also missed by a whisker winning Sh 1 million, losing only one game among 17 selected outcomes.
Having played the game for three years, I have realized it's extremely easer to win Sportpesa with a multi bet.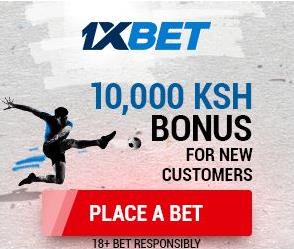 One mistake people make when doing a multi bet is to choose more than 3 options. This is very risky because the more you choose the higher your chances of losing your money.
When I personally do a multi bet, I don't consider more than 3 teams, unless I want to risk more. But when I have Sh 200,I usually do a single multi bet having thee options and then I do a riskier one with more than three combinations.
The best options for a multi bet are:
Either team A or B will win
Either one team to score and another one don't score (GN)
The total goals to be scored are less than 2.5
The worst choice is one that you state the team that will score first, or the team will be ahead at the end of first half. You should always avoid these options.
One thing you should remember, as I conclude, is that you should always avoid picking more than 3options when doing a multi bet.