With the alarming level of unemployment in the country, it's increasingly becoming difficult for graduates who scored a pass or a second lower grade at the university to get jobs. Many companies prefer offering jobs to individuals who scored either second upper or a first class.
It is believed that students who score high grades in college are more intelligent than the average ones, that's a common case in Kenya. With a pass, your life is doomed, unless you consider being an entrepreneur.
Statistics show that if you score a pass in college, which is next to a fail, you have 20 % chance of being considered for employment. You will realize that if you apply for 1000 job applications, only a single company will be religious enough to invite you for interview. Even so, you will only be employed as insurance sales person or work as a sales person for some funny company.
A second lower grade is much better but not good enough to secure you some jobs. If you manage to score this grade in college, you will find it hard to get these jobs: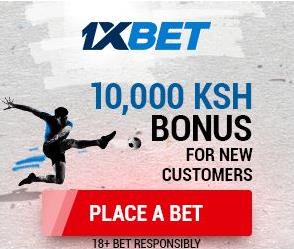 Graduate trainee
Major audit firms like PWC, KPMG, Deloitte and Earnest &Young
Kenya Revenue Authority
Central Bank of Kenya
Capital Markets Authority
Major Banks like Citibank, NIC and Stanchart
Centum Investments Kenya
Britam Insurance
Alexander Forbes
Kemri
Etc
Though it's hard to secure employment, there are many tricks you can employ to compete with those who secured at least second upper division. One of the tricks is to pursue serious professional courses like ACCA, CPA, CIFA,actuarial papers,CIA,CS,CCP or CFA.Once you have the professional certification, most employers will assume you are competent and overlook what you scored in college.
Nevertheless, there are degree programs which, even if you score a pass or a second lower, you'll still secure employment. Such courses include:
Actuarial Science
Engineering courses
Statistics
Medicine and nursing
Law
Computer Science/Computer Engineering
Now, regardless of the degree program you pursue, the university you graduate from matters a lot.Here are universities that employers in Kenya prefer most:
University of Nairobi
Strathmore University
Moi University
Maseno University
JKUAT
Technical University of Kenya
Kenyatta University
Baraton University
Kabarak University
If you manage to score a second lower from any of above universities, you are more likely to secure employment faster than someone who scored a second upper division from KEMU,MKU or St Paul's universities.