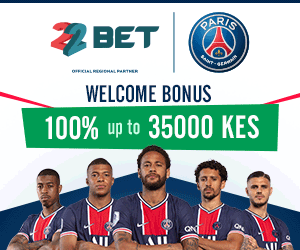 It's becoming a trend, a worrying one for couples to fundraise for their wedding, which is not appropriate—-it's very wrong to ask people to contribute to your marriage.
There are several valid reasons why you shouldn't burden people to finance your lifestyle—marriage is a lifestyle and a wedding is an option.
First I would like to tell you what happened to me some years back, please pull your chair close to me.This is what  a friend did, which forms the basis of our discussion today.
In 2015, as I was struggling, just like any other human being. I received a nicely covered letter from a friend, a college mate. Patrick wanted to tie the knot and he, therefore ,wanted a boost from bosom friends..I was one of them.
I opened the letter and inside was a wedding card.The card read: "It's my pleasure to invite you into my wedding, which is scheduled on April 15, 2015.I felt privileged. The letter concluded: "We have resolved to have you as one of our committee members and our target is Ksh 15,000.I felt a sharp pain in my back, but managed to squeeze it off.
I ignored the letter. Two weeks later, the shameless friend followed with a WhatsApp message, "please be reminded that our first meeting will be at Chester House".
Since he was my friend, I accepted to attend the meeting. To cut the story short, I parted with Ksh 15,000 and topped with Ksh 7, 000.In total, I paid Patrick Ksh 22,000.
We attended the wedding and Patrick was happy to have a wife.
Two months later, Patrick, who was jobless, bought a Toyota. It was followed by a plot in Ruiru and then a house. That's when I realized he used a wedding to amass wealth. I have never contributed to a wedding since then.
Now this is the thing: when you decide to marry, please take time to save towards your wedding-this is a choice and not an obligation. Don't pass your burden to peaceful people, they will hate you afterwards.
Our forefathers wanted us to have fun during weddings, and they knew it's expensive affair. But since it involves two people, the work of other people in the picture will be to witness as you walk down the aisle and eat what you have bought for them. It is so shameful when you find a mature man standing in front of people, begging for financial help.
"I want your financial help please, I am marrying".
What baffles me most is when this good for nothing man sends you a card and places a target on it..if you don't pay, it becomes a debt. Worse still, this man forcefully puts you into a wedding committee.He will create a WhatsApp group and add you,woe unto you if you "left"…I think you know how these committees waste time.
For heaven sake, if you have decided to do a wedding and you don't have finances,simply walk into Attorney General's office and do it there, don't bring us more problems, we have enough problems. And if you have decided we help you marry, ask us also to share your spouse, because it seems you want to involve the community into your private affairs.
For your information,even us had an option to do a wedding,but we decided otherwise because we didn't want to burden our dear friends.We started with come-we-stay and we are now happily married..this is the route most marriages follow.Don't think we were so stupid not to walk down the aisle.And if you think we  don't know God,I can tell you what Mathew Chapter three says.
Let me remind you the last time:courtship was introduced so that you can have ample time to plan. During this time, you are supposed to save, save and save until the money meets your intended target. After you have saved enough, ask us to come and eat it during wedding.
Finally, how do you think we feel when we contribute money towards your wedding, soon after the wedding you spend  the same cash to buy plots, go for honeymoon to Seychelles buy luxury cars and finance expensive lifestyle….while we don't own a car ,we don't own plots and we have never known what an honey moon is all about..style up!