Isaac Ruto is a name that scares William Ruto to the core. Apart from being a heavyweight in Rift Valley politics, Isaac is a wealthy man.
As of 2017, the former Council of Governor Chair's wealth is estimated at slightly over Ksh3 billion.
In 2015, Isaac was accused of looting over Ksh800 million. According to the EACC, the Bomet Governor had used some of the loot to buy 40 earth movers worth Sh 400 million for his construction company, a chopper worth Sh 300 million to help him move around and a palatial house worth Sh 33 million.
"Allegations of accumulating immense wealth including: 40 earth movers/ tippers / graders all estimated at Sh 400 million, a chopper worth Sh 300 million, and a palatial house worth Sh 33 million. He also operates several petrol stations," part of the dossier from EACC read.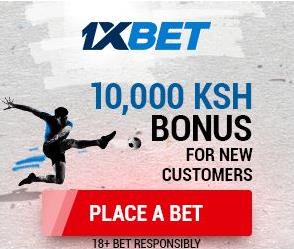 As a governor, Isaac Ruto has earned over Ksh 100 million in salaries and benefits. Before he became governor, he had served Chepalungu constituency for, more than a decade. During this time, he earned over Ksh 100 million.
Isaac did not just rise to where he is by default, his closeness to the DP earned him not only money, but also networks. He managed to open several petrol stations and companies for tendering process during his good times with William Ruto. By the time he was seeking to be a governor, the NASA principal was rich.
Currently, Isaac owns CCM, a popular party in Rift Valley, one that will replace KANU and Jubilee in case something happens to the ruling party. The governor has built it using his money and influence in South Rift. Due to this, he has become a principal to a coalition that is poised to take over the government-Isaac will be extremely influential in the coalition.