We provide a detailed list of courses offered at Technical University of Kenya(TUK),which include undergraduate and postgraduate courses.
Courses offered at Technical University range from certificates,diploma,degree and masters.Some of the best courses to study at TUK include GIS and Remote Sensing,Computer Science,Electrical and Mechanical Engineering,Computer Engineering,Architecture and Actuarial Science.
The following is a full list of courses offered at TUK.
Certificate Courses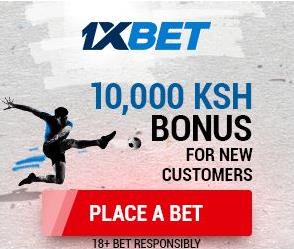 Advanced Certificate in Business Administration
Certificate in Business Information Technology
Advanced Certificate in Computer Technology
Advanced Certificate in Computer Hardware & Network Support
Advanced Certificate in Software Development
Certificate in Computer Engineering
Certificate in Computer Technology
Certificate in System Technical Support
Advanced Certificate in Information Technology
Certificate in Information Technology
Certificate in Civil Engineering Certificate in Fire Engineering
Certificate in Electrical Installation Technician
Certificate in Electronics Technician Electrical Installation Electrician Craft
Certificate in Applied Electronics
Certificate in Computer Servicing and Maintenance (CSM) Technician
Certificate in Technology Options:
Certificate in Architectural Draughtsmanship
Certificate in Science Laboratory Technology (SLT) Distance Mode
Certificate in Food Technology
Certificate in Environmental Studies
Certificate in Environmental Studies
Certificate in Science Laboratory Technology (Vacation)
Certificate in Science Laboratory Technology (Evening)
Short courses during vacations April, August, December
Certificate in Nutrition and Dietetic
Certificate in Health Records & Information Technology
Certificate in Library Studies
Certificate in Archives and Records Management
Certificate in Counselling Psychology
Certificate In Disaster Management
Diploma courses
Diploma in Information System
Diploma in Communication & Computer Networks
Diploma Technology in Computer Technology
Diploma Technology in Computer Engineering
Diploma in Civil Engineering Diploma in Technology in Civil Engineering
Diploma in Water Engineering Certificate in AutoCAD
Diploma in Electrical and Electronic Engineering
Diploma in Telecommunication Systems Technician
Diploma in Technology (Survey Technology)
Diploma in Technology (Geo-information Technology)
Diploma in Technology (Chemical and Process Engineering)
Diploma in Technology in Aeronautical and Aviation Engineering Options:
Diploma in Technology in Mechanical Engineering options
Diploma in Technology in Mechatronic Engineering
Diploma in Technology in Architecture
Diploma in Quantity Surveying
Diploma in Quantity Construction Management
Diploma in Technology (Urban and Regional Planning)
Diploma in Technology (Technical and Applied Physics)
Diploma in Technology in Food science
Diploma in Technology: Environmental Resource Management
Diploma Geological science
Diploma in Technology in Atmospheric science
Diploma Geological science
Diploma in Technology in Atmospheric science
Diploma in Technology in Applied Chemistry (Analytical Chemistry)
Diploma in Technology in Applied Chemistry (Industrial Chemistry)
Diploma in Technology in Applied Chemistry (Analytical Chemistry)
Higher Diploma in QC, TQM, QMS
Diploma in Technology in Industrial & Applied Biology
Diploma in Science Laboratory Technology
Diploma in Technology in Industrial and Applied Biology (Vacation)
Diploma in Science Laboratory Technology (Evening)
Diploma in Science Laboratory Technology (Vacation)
Diploma in Science Laboratory Technology (Evening)
Diploma in Technology (Biotechnology)
Diploma in Technology in Biochemistry
Diploma in Technology: Molecular Biology and Biochemistry
Diploma in Technology in Applied Statistics
Diploma in Technology in Actuarial Science
Diploma in Technology: Health Records & Information Technology
Diploma in Technology: Community and Public Health
Diploma in Technology: Health Records & Information Technology
Diploma in Technology in Library and Information Science
Diploma In Technology in Archives and Records Management
Diploma in Technology in Disaster Management
Diploma in International Relations and Diplomacy
Diploma in Social Work and Community Development
Diploma in Technology in Hotel and Restaurant Management
Diploma in Tourism and Travel Management
Diploma in Event Management
Diploma in Accountancy
Diploma in SecretarialStudies
Diploma in Management
Diploma in Banking
Diploma in Supplies Management
ABE Diploma in Business Management
ABEAdvanced Diploma in Business Management
ABE Diploma in Human Resource Management
Diploma in Business Studies
Diploma in Legal Studies
Diploma in Business Information Technology
Diploma in Technology (Design)
Diploma in Graphic Design and Communication
Diploma in Clothing Technology
Diploma in Fashion Design and Garment Making
Diploma in Technology (Journalism and Public Relations)
Diploma in Music
Diploma in Printing and Packaging
Diploma in Printing Technology
Higher Diploma in Printing Technology
Degree Courses
Bachelor of Technology in Information Technology