As Uhuru Kenyatta was being unveiled as the Jubilee Party presidential candidate, delegates were glued on Uhuru's elegant shirt, which was designed by none other than Carol Pulei.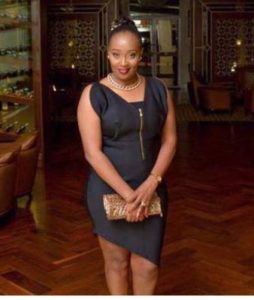 The shirt was the talk of social media, newsrooms and streets, where many wanted to know the brain behind this perfect job. Carol is a designer, who has designed clothes for top politicians and famous personalities in the country. Her work not only stands out but also brings the best out of an average figure.
The Kenya Methodist University Graduate was contacted last month by Uhuru handlers and was told to design the president's attire.She was instructed on the colours and measurements.With her own creativity, she came up with this amazing work.