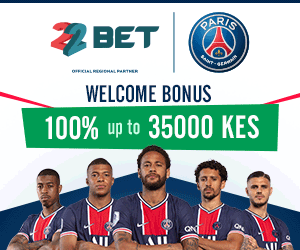 Kenyan men have fully evolved and are now using body lotions, which were initially popular among women. Moving around various supermarkets, we have noticed these three lotions are flying off the shelves, they are simply the best.
Luron for Men
Luron for Men is the most popular body lotion for men, especially those living in towns. This lotion is so popular that most supermarkets stock the products at least once a week.
What is surprising is that women have also invaded men's territory; they have given up on their traditional body lotions like Limara, Nice & Lovely, Lady Gay and Vaseline and are now embracing Luron for Men.
One reason why this body lotion has become a household name is the fact that the scent in it is amazing. You apply it at 6 am and it remains on your body until 6 pm.When you enter a matatu, everyone would want to sit next to you so that she can catch your sweet smell.
Nivea for Men
Nivea is also very popular among urban men, university students and villagers who know what the importance of body lotion. Initially, Nivea used to dominate the market, until Luron were stocked on supermarket shelves.
Nivea for Men makes one look cool, makes your skin flawless, and also ensures you smell nice throughout the day.
One thing Unilever has done is, they have ensured Nivea for Men is more expensive than the one for women, but the former is more powerful and less diluted than women body lotion.
Vaseline
Vaseline is also popular among urban men. If Luron and Nivea are missing on supermarket shelves, men move to a shelve with Vaseline for Men body lotion.
Frequently Asked question: why are male body lotions more expensive than those for women?
The answer is simply: when a man purchases a body lotion, he can take up to 4 months before he goes to shop for another one. In order for the company manufacturing the lotion to realize profits, they have to fix higher prices than for women lotion.
The second reason is that it's common knowledge that most men have a natural smell. So the companies ensure the lotion manufactured for men has a powerful smell and is more concentrated than that for women. This pushes the price up.