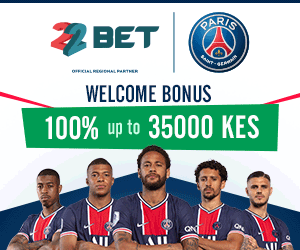 Tax for betting companies in Kenya has increased to 35 %.Sportpesa, Beting, Betway and other popular gambling companies will now have to part with 35 % of their revenues in a bid to abide by this new law, which was recently signed by President Uhuru Kenyatta.
Until now, lotteries were taxed at five percent, betting firms – bookmakers – at 7.5 per cent, casino gambling at 12 per cent and competitions like raffles at 15 percent.
Treasury CS Henry Rotich had originally proposed raising the tax rate to 50 per cent, saying the rapid growth of on-line gambling hurt the young and vulnerable, and the proceeds from the tax would fund sports, culture and the arts.
The Finance Act seeks to amend the law relating to various taxes and duties. It also seeks to amend laws including:
The Betting, Lotteries and Gambling Act (Cap. 131) to increase the tax rates from the currents rates to 35 per cent
The Kenya Revenue Authority Act (Cap.469) to include newly introduced laws: Tax Procedures Act 2015, Value Added Tax Act 2013, Miscellaneous Fees and Levies Act 2016 and Excise Duty Act 2015 as part of laws administered by the Kenya Revenue Authority.
The Stamp Duty Act (Cap.480) to provide for tax neutrality for Islamic financial products to favourable compete with similar conventional products in Kenyan markets.
The Sacco Societies Act (Cap.490B) to define 'deposits' and 'deposit taking sacco business' to add principles of Islamic law to the Act as a form of recognition of Islamic saccos.
In response to this new tax rates, Sportpesa has withdrawn all sponsorship, which will be effected from as soon as January 2018.
In a Tweet,Sportpesa CEO,Daniel Karauri said:
"As @SportPesa we will be giving notice to clubs and unions that from January 1 we will withdraw all sponsorship," Karauri tweeted.