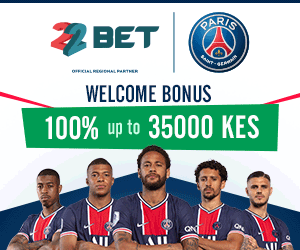 Common citizen think they own Uhuru and Raila, but from today you will know there are people who own these two gentlemen and it's through fundraising for campaigns.
This election, the two titans are expected to spend at least Ksh5 billion each. This amount is not from their pockets but rather from well-wishers, tenderpreneurs and foreign governments.
Before they embarked on campaigns, the two had planned on how to raise the cash, and this is what happened.
In a paper sheet, a presidential candidate categorized his donors into 4 distinct categories.
Governments
The financier who is given first priority is a foreign government. In any election, several foreign governments must have preferred candidates; those are individuals that are indirectly funded by those governments through Embassies.
Today, Chinese government has a lot of interest in Kenyan affars.This is because they have immensely benefitted from tenders awarded to their companies. This government does not want the ruling party to be defeated.
On the other hand, other governments, like USA,UK and Germany are not happy about the Chinese influence in Kenya. They would want to indirectly support the opposition to ensure they defeat the ruling party.
Tenderpreneurs
Tenderpreneurs are influential businessmen who finance up to 80 % of the campaigns in return for tenders.
This time, Raila has Jimmy Wanjigi, who is expecting to win several tenders once Raila ascends to power. Uhuru has also his own tenderpreneurs.
After tenderpreneurs, we have gold, silver and bronze categories. Gold category is a category of people who pay at least Ksh10 million. Silver category comprises of people who pay between Ksh5 million to Ksh 10 million while bronze category comprises of people who pay between Ksh 1 million to Ksh5 million. People in these categories are those who win tenders involving supply of products to government institutions, building of feeder roads and bridges.
I think you have heard about round table dinner, where a plate costs at least Ksh 1 million. During this dinner, names of those who attend are written down such that when the leader being financed ascends to power, he will consider them for top government positions and tenders.
From the explanation above, you will realize that it's only a few individuals that own Uhuru and Raila, Kenyans are just voting robots.