If you have a plan of buying a TCL smart TV in Kenya, the best size is a 32 inch TV, which costs Ksh 25,000 to Ksh30, 000.
The smart TV has one feature that normal TVs lack-ability to stream videos, movies and to access internet. For those who are fond of streaming movies, this is the best television to buy.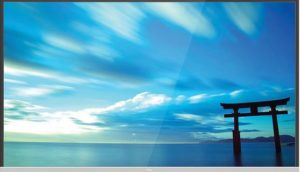 I know majority of you may question whether TCL is a quality TV.I will assure you this is not any ordinary TV despite not being as popular as Sony TV. Those who have used it, including me, will proudly recommend it to anyone with the intention of purchasing a TV.
For your information, a normal digital TCL TV costs Ksh 21,000-Ksh25, 000 but it doesn't have movie streaming feature. It's for this reason movie lovers go for a smart TV.
In Kenya, you will get the TCL smart TV at Jumia, Luthuli Avenue, Kilimall and Tuskys.But you can order online through this link (Order link)