A good Samaritan got this street child and the boy gave opened up. After reading the story,you won't ignore a street child anymore.
Today I met a friend at Nyahururu stage. His name is Peter Laiyon. A samburu young boy from Maralal. He asked for 10/= from the window of a Matatu I had boarded. I was seated next to the driver's seat and the boy started with my fellow passenger…."Nisaidie ten Bob ya Lunch…"
Unfortunately the fellow passenger replied furiously that "Toka kwa dirisha ama nikuchape Kofi…" Peter looking hungry and weakly told him nisaidie tu ten Bob.
The passenger felt so irritated with the young man's humble request and he pushed him away. The boy was so feeble and fell down backwards.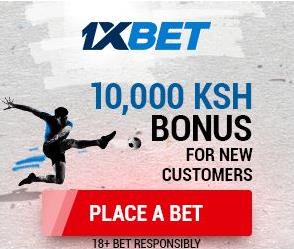 As he regained energy, he came back and asked me to assist him only ten Bob. I asked him why he was begging for money yet he is a young boy who is supposed to be schooling. He responded that he is not a street boy or chokoraa, but he came from Maralal because of poverty.
Laiyon reiterated that his coming to beg for money at Nyahururu was occasioned by the fact that while in school his teachers insisted for exam fees which his mother was unable to raise thus forcing him to abandon class and seek other means to survive. Layon says that his mother is a charcoal burner and his other siblings are at home and another one is in naivasha doing begging like him.
Peter said that he rented a room for sleeping only at 200/- per month where he lives with other boys about 8 of them.
Laiyon says that in a day, he encounters several stressful nightmares with strangers who perceive him as a thug and consequently beat him and others injure him leaving him in pain. He says when he goes to hospital none cares but he is pushed out.
Layon says that he has been asking God to help him go back home and school so that he will help his family in future.
As the car was already full and our journey was ready to kick off, I gave him some cash to get himself a meal. He told me to take a picture of him and send to the governor laikipia county Governor Nderitu Mureithi so that he will help him go back to school.
Education may be said to be free, but if they can't introduce a feeding program to these schools then the poor will not even afford to be in school.