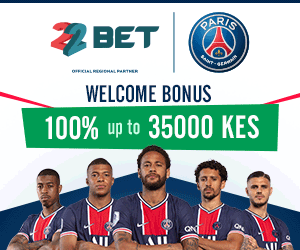 While the A materials believe in Education, the average believe in business. In the year 2018, several Kenyans will deep their hands into business ventures but what they would seek to know is a list of businesses which could make them millionaires.
There is nothing good like venturing into a profitable business… there is nothing sweeter than when the business makes you a millionaire. Money is good my friends, it can cure not only negative thoughts but also win back your friends. For you to rule the masses, you must have money…for you to attract the attention of who is who, you must have money…for you to eat and live wherever you want, you must have money- which is why this year you must try something unique, in this case I mean business.
We have identified a list of businesses to start if your dream is to become a millionaire…here we go:
Chemist
If you are a nurse, you pursued pharmacy or any other related course and you are still jobless, make this business your first priority. Set aside Ksh 1 million (you can take a loan from a bank), choose a strategic location for your business and set it up without a second thought.
In Kenya, you won't hear any pharmacy owner claiming to have made losses from their businesses. Almost every pharmacist makes at least Ksh 3,000 per day in profits.
Electronics shop/E-commerce store
In the near future, almost everyone will go online to shop for electronics and other home appliances. If you are currently running a shop that sells electronics, you better start thinking of launching e-commerce site.
Many of you may wonder how to start the same: it's this simple, contact BigCommerce through this link, they will set up an online shop for you-they will even sell your products online. Alternatively, contact us through [email protected]… We shall create an e-commerce store for you.
It's quite interesting that in 20 years to come, even the malls mushrooming everywhere might not exist as people would prefer buying online. It's to your advantage if you start thinking of owning and e-commerce store from today.
The average capital of starting an e-commerce store is Ksh100, 000…I will tell you why it's this cheap, that's if you contact us.
Restaurant
People will always eat, drink and make merry. Restaurant business, especially in Nairobi, is very lucrative. For those with financial muscles, at least Ksh1 million in capital, think of starting restaurant business within Nairobi.
If you manage to set it up in Nairobi CBD, Westlands, near colleges, or near offices and busy industries, you will bid poverty bye
Cake baking
Over a decade ago, Kenyans weren't enthusiastic about cakes…they only knew about bread. Today, majority of those in towns have turned into cakes for breakfast and major ceremonies. Though several cake baking shops have been littered here and there, there are still opportunities for new entrants.
To begin with, join a cake baking school for basic training, then procure equipment for your business. Our calculations show that you need Ksh1 million to put up the business.
Hardware
If you live in one of the fastest growing towns, you have a golden opportunity. Please make sure you take a loan and start hardware business.
A list of towns where hardware businesses are flourishing include:
Kitengela
Machakos
Rongai
Nakuru
Kisii
Thika
Kiambu
Naivasha
Blogging
If you are a graduate and perhaps you are wondering how to get a job, wind up those thoughts and think of how you can blog. In our country, there are bloggers who make up to Ksh3 million per month and they don't brag around. Don't waste time moving from one office to the other in search of a job, start your own blog and make money from day one.
Here are steps to follow:
Register a domain name with Bluehost(Click here to register)
Pay for hosting services at Bluehost
Contact us for website design ([email protected])
Then use HilltopAds to earn money (Click here to sign up if you already have a blog)
To start a blog, you need less than Ksh30, 000.To grow it, you don't require any money but your talent.
Some of us are full time bloggers and we make good money…I mean good money, more than Ksh 800,000 per month.
Car wash business
Another business that would make you a millionaire in 2018 is car wash business. You only need Ksh200,000 for equipment and rent, then start making upwards of Ksh3,000 per day.
Day care
Very few Kenyans are thinking in this line yet this is one of the most lucrative businesses of the 22nd century. In future, house helps won't exist, or if they will exist, you won't afford them. The only option people would have is to take their children to day care schools. If you are clever enough, start a day care business today.
Motor vehicle spare part business
I understand that this area is flooded but I also understand that for any business to stand, it needs trust, strategy, consistency and competitive advantage. If you wish to start motor vehicle spare part business, the only way to succeed is to sell genuine parts, have excellent customer services and also strategic position for your business. Customers will take time to come but eventually you will win the entire town.
Executive salon +SPA
I couldn't wind up this topic before I talk of executive salon and SPA business.I will report what I saw about a month ago. I visited a friend who has this business in Westlands.My intention was to study how the business is conducted and perhaps steal some idea. In a single day, I watched her cash over Ksh 20,000.I thought she was the only individual cashing from the business, I visited another individual in Kilimani, another one in Rongai and completed my survey in Donholm.The story was the same. What I saw motivated me.I swear, if you set up a serious executive salon and SPA,you won't regret your decision.
Note:Don't start matatu business if you aren't ready for frustrations.