Sauna is a bathhouse or room usually made of wood, heated to between 70 degrees to 100 degrees Celsius that uses dry heat to induce perspiration, and in which steam is produced by pouring water on heated stones. Sauna benefits are mind blowing from weight loss to anti-aging, removal of toxins, reduction of stretch marks and beyond.

FACTS ABOUT SAUNA
It is a room which people aim to relax in dry heat
You must remove your clothes for you to use the sauna.
Provides benefits for cardiovascular health.
Drinking alcohol before or during a sauna session can be dangerous
Pregnant women are advised to consult the doctor before using sauna.
TYPES OF SAUNA
WOOD BURNING. Wood is used to heat the sauna room and sauna rocks. Wood burning saunas are usually low in humidity and high in temperature.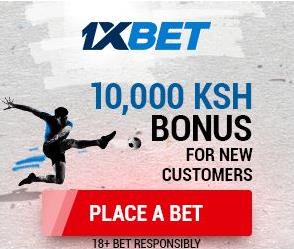 ELECTRICALLY HEATED. Electrically heated saunas have high temperatures and low humidity, an electrical heater is attached on the floor which heats the sauna room.
INFRARED ROOM. Far-infrared saunas are different to wood burning and electrically heated saunas. Special lamps use light waves to heat a person's body, not the entire room. Temperatures are lower than other saunas. But the person sweats in a similar way. Usually, infrared saunas are about 60 degrees Celsius.
HEALTH BENEFITS
They are huge stress fighters, saunas encourage our bodies to go into the parasympathetic state, which allows you to de-stress, digest, rest and heal.
Stress reduction helps to lower stress hormones, and when they are kept in balance thyroid, insulin, testosterone and estrogen are also kept in balance. Progesterone levels can increase as well.
With sauna you feel like you have acquired some super powers or some super healing strength. Saunas can significantly improve tissue and wound healing including retinal injury.
Saunas can also reduce the signs of aging and help your skin be healthier and younger looking. The red light stimulates collagen and elastin which help plump and firm the skin and can alleviates stretch marks. Deep sweating can also help improve skin cell turnover. It can remove bacteria from the skin which helps with acne and improves skin health.
Sauna help you lose weight, they increase heart rate while lowering blood pressure and increasing oxygenation and metabolic rate. These physiological effects are incredibly similar to cardio exercise. Infrared saunas help by stimulating human growth hormone which helps us keep young and fit.
Sauna improves circulation and oxygenation in the body. When you sit in a hot sauna, your body temperature begins to rise. This causes your blood vessels to dilate, which increases blood flow and overall circulation.
Saunas help you avoid heart diseases. Saunas reduce blood pressure, increase oxygenation and circulation all of which support heart health. Saunas causes cardiac episodes in men who have underlying heart conditions.
Saunas help with many medical conditions. They are useful in alleviating symptoms associated with depression, autoimmune disease, and chronic pain and fatigue. It helps with chronic tension headaches. Sauna therapies has been used to support various cancer treatments because high temperatures can kill cancer cells usually without hurting normal cells and body tissue.
Saunas help ease pain. Increased circulation may help reduce muscle soreness, improve joint movement, and ease arthritis pain.
PRECAUTIONS TO NOTE
When using sauna avoid alcohol before the session because it increases the risk of dehydration, hypotension and sudden death.
Limit time spent in sauna. Do not spend more than 20 minutes at a time in a sauna, first time users should spend a maximum of 5 to 10 minutes. As they get used to the heat, they can slowly increase it.
Drink plenty of water. It is important to replace the fluids lost in sweating. Drink about 2 to 4 glasses of water after using sauna.
Avoid sauna if you are feeling unwell. If you are ill wait until you recover before using  a sauna. Women who are pregnant should consult with the doctor before sauna use.