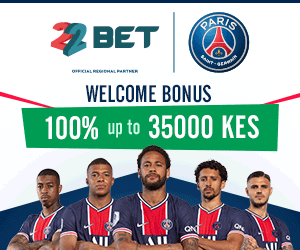 I have received several emails of individuals wanting to be bloggers while working somewhere. Many of them are wondering whether it's possible to be a committed employee while you undertake your blogging responsibilities. It's quite possible; in fact, most people running successful blogs are also serving as employees somewhere. But it reaches a time you have to quit your job to be a full time blogger.
We understand blogging is tough, it's demanding and quite time consuming but if you plan well, you can manage your work and this side hustle. This article is particularly important for news editors and journalists who do not own blogs. It's dangerous as a journalist not to have a single blog when the world has migrated from newsrooms to digital world, unless you want to be left out of the conversation! Here is why. Assuming that one day your work is terminated and you're told not to be seen near your employer's premises, your life might go south. As a journalist the wisest thing to do is to start a blog as you serve your master-this way, you will be able to have something to keep you busy as you seek other survival avenues.
I know some of you are hearing the word blogging for the first time. A blogger is someone who publishes information on a CMS platform, social media or any other media outlet that targets the general public or a specific group. This individual may earn from the work or perform the duties for free. A blogger is passionate about their work. Any person can be a blogger regardless of their academic background.

Going back to our topic: If you are working as an Editor, news anchor or journalist, it's totally unacceptable to toil all day and end up earning peanuts when you can start a blog and generate millions in cash in few days. I am sure the question you will ask, "where can I get time to blog?" I want to tell you how I started blogging. In 2013, I was working for someone. In those days I was active on Facebook, very active that none of my friends failed to see my regular updates. People liked my content and encouraged me to start a blog. In fact, one friend I schooled with at UoN(by the way I possess a Masters qualification) encouraged me to go for blogging. That time blogs were few in Kenya and you could hardly get someone to guide you. I went online, did my research and discovered how to start a blog with Blogspot.My initial capital was Ksh 1,000 which I used to purchase a domain from Bluehost.I actually started blogging from Blogspot.
When I was starting, I was also employed. This is how I succeeded: I used to work until 5 pm.After work, I could rush home to blog about my favourite topic. I used to post three to four articles per day. I made sure I wrote nice articles .which also focused on popular keywords.I did so for three good months ,when I noticed the blog had started becoming popular. In three months, traffic rose to the north of 3,000 per day. It was after those months I started making money. I first income from blogging was Ksh15,200,it was in 2013.I don't think there is a time I will be excited like when I received this money…it was really sweet.
The meat of this story is, no matter how busy you are, you can get time to blog. More importantly is the beauty of blogging, you can do it from anywhere.
So, today if you feel like becoming a blogger, you can do so by following these steps.
Start a free blog with WordPress (If you're unable to create a website, you can pay us $200 and we do one for you), upload a free theme from WPion,Pay $15 for domain name at Bluehost and start blogging. It's good that in blogging, you can launch a website with as little as $20.To grow your traffic,use SEMrush SEO tool