Anti-riot police have left Uhuru Park, leaving thousands of NASA supporters to troop into the ground.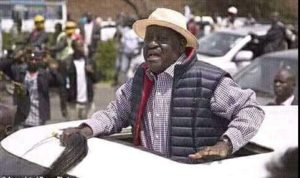 Police trucks were seen snaking from the field towards unknown destination. Few minutes later Raila supporters took control of the venue as they chanted,"Uhuru must go, Uhuru must go". At the moment,Uhuru Park is half full.
By 6 AM several trucks of Anti-Riot police were seen parked at the park while waiting for nonsense from NASA supporters. It seems someone from above ordered them to leave the venue—they are nowhere to be seen now.
What is more interesting is that vehicles have kept off Mombasa Road,Thika Road and Uhuru Highway.People have opted to watch the events from home.