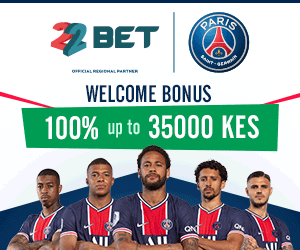 Miguna Miguna suffers from Asthma.
The NRM General is currently at Lari Police station and has been suffering in the presence of the police. It's reported that the general left his drugs at home after he was arrested on Friday morning. The same day evening, he missed taking his daily dosage, as a result, he fainted.Miguna pleaded with the police to release him or at least allow his Lawyer, Edwin Sifuna to deliver the drugs but none of the officers heard his cry.
Today, Edwin Sifuna visited the police cell to deliver the drugs, but he was turned away. The Lawyer then took to twitter to express his disappointment. His tweet received this reply from Moses Kuria: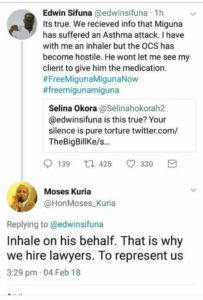 We are reliably informed that Miguna will be released tomorrow morning.