Betting has become part of our lives,if you're not in,then you don't know what you're missing.Everyday,Venas News predicts array of games and our favourite is multibet predictions. In a game of football, anything can happen but we try as much as possible to make accurate predictions.
If you're a gambler and you wish to communicate to us, you can always send us an email to [email protected], and if you wish to get regular updates, visit our site and click on "Receive updates" in a pop up that will appear as the site opens.
Before we witness giants and regulars play tomorrow, here are the matches to bet for today
MULTIBET1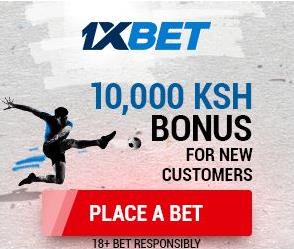 Norwich City vs Fulham—Each team to score
Reading vs QPR—Reading or QPR win
MULTIBET2
Derby vs Sunderland—Derby win
Blackpool vs Doncaster—Blackpool win
MULTIBET3
Sheffield Wed vs Preston—Below 2.5 goals
Brentford vs Sheffield Utd—Brentford win
MULTIBET4
Cardiff vs Burton—Cardiff win
Leeds vs Bolton—Leeds first half win
MULTIBET5
Millwall vs Nottingham—Above 1.5 goals
Wigan vs Oldham—Wigan win first half and full time
This week I will introduce one of the best betting prediction sites in Kenya,Gofutaa.The company will give you array of predictions,which include jackpots.To know more about the site,click here
You will also be able to get 200% bonus from 1XBET once you sign up and deposit at least Ksh 112 into your account.It's good to try something new,maybe your luck is there.Click here to join 1XBET and get the bonus this Easter.