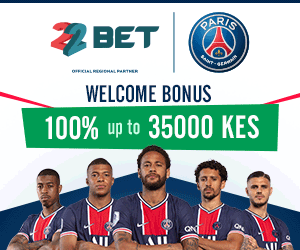 Mimi nakuanga mpole but when I am irritated, Mimi ni  nyuki.Last week wasn't my day,I cried for the first time in 10 year—I last cried when my grandmother died.
I love my wife with all my heart and I can take a bullet for her.We have two children who are both school going. My last born is in nursery while the first born is in class two. Ever since I married my wife,I have been faithful, except once when she was in labour my maid confused me, but the wife never detected anything.
I work a as a Lab Technician at a pharmaceutical company and my wife works in Kitengela as a secretary. Each morning, we all go our own ways and converge in the evening.Last week Tuesday,I left my wife in the house and proceeded to work. She had complained the whole night that she wasn't feeling well and for sure she looked weak.I left her Ksh2,000 to use in case of any emergency and proceeded to work.
The most unfortunate thing is that I arrived at work only to be told by my boss to go to town and collect some drugs.The drugs were to arrive at 2 pm and I had a lot of time at my disposal. Since I care for my wife,I rushed to check how she was faring.
On reaching my house at Pipeline,I found the main door open and just at the door,there were shoes belonging to a man.Since I was curious to know who he was,I entered slowly as I keenly looked at every corner in the house.In the bedroom,the radio was on but there's some sound I heard that didn't please me.From far,I heard," Nikikupea utasema?aki usinirarurie nguo,Oops,Imeingia Yote?I couldn't believe it was my wife sharing with another man.I started sweating as my temper started engaging my brain.All of a sudden,my intelligence left me and I was forced to carry a panga.
I gathered courage and opened my door once.What I saw left me on the floor!my wife of 10 years below my neighbor who is an army officer.What killed my ambition to finish him is that the man is trained on how to kill,obvious there was no way I could defeat him.He looked at me and told me rudely,"funga huo mlango".Before I closed,I asked my wife,"mbona unanifanyia hivi,si hata ungefanyia kwingine.My wife replied,"huyu ndio baba watoto,ujue hivo kutoka leo".
Ever since I have been living alone.My wife left me with my children and she is now living with the army officer  and I see them move around together.What should I do?