Fixed matches are those games whose outcome is pre-determined. It's easy to detect such games and here is how to identify one.
Line up
The first red signal is the lineup of both teams. In a crucial match, if one team rests their most crucial players without any concrete reasons, there is reason to get worried. A fixed match is such that one team fields their weakest players so that the other team can find a way of scoring with ease.
Speed of players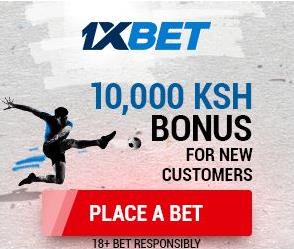 There are players who are naturally known to be fast and aggressive. If on this day they aren't as aggressive as they used to be, there are all indications that is a fixed match.
In normal cases, the most lethal players are the ones notified in case the teams want to fix the matches. They are instructed on what to do and when.
Watch the body language of the goal keeper, defenders and referees
There are three key people that determine the number of goals a team is scored; defenders, goalkeeper and the referee. Before the match is fixed, these three individuals are called for a meeting where they arrange on how the outcome will be. When the goalkeeper is compromised, he will allow as many goals as possible into the net. When defenders are compromised, they can cause penalties, remain sluggish and do serious blunders to allow their opponents to score. A referee will award a penalty when rules don't dictate so.
Scoring time
In fixed matches, goals are scored few minutes into the game and towards the end of the match. If things don't go as planned, the referee will extend the extra time so as to award a penalty as per the arrangements.
In normal circumstances, goals aren't scored the first few seconds, but it can be arranged so that a betting company can benefit from that.Also,if a player who is in the arrangement gets the ball, he is allowed to score at will.
Coach substituting key players
Assuming it's UEFA Champions League final and Real Madrid and Liverpool are playing. Then in first half when the scores are 0-0, Real Madrid coach substitutes Christiano Ronaldo and Benzema even when they are not injured. That is a clear indication it's a fixed match.
A weak team dominating 
Before the game began, one team had 24 odd of winning while the other had an odd of 1.1,then when the match starts you realize that the one with highest odd is dominating  .As if that's not enough, they score 5 goals against the strong team. There are all signs the match is fixed.
The league is not regulated
Fixed matches occur in areas where football is not highly regulated. Asia and Africa is where you'll get fixed matches. This is because coaches, players and referees are not well paid,so they tend to earn through betting. They can arrange so that a weak team can win for both teams to earn from their bets.
Finally,1XBET will give you 200% bonus once you place a bet with them.Visit their website to learn more