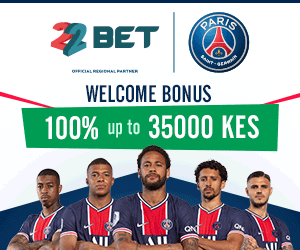 The International Livestock Research Institute (ILRI) seeks to recruit an innovative, creative and skilled Site Reliability Engineer with experience architecting and managing data systems to provide high-level strategic support to LiveGene's data projects. Site Reliability Engineering (SRE) is an engineering discipline that combines software and systems engineering to build and run efficient, scalable, distributed, fault-tolerant systems.
ILRI works to improve food and nutritional security and reduce poverty in developing countries through research for efficient, safe and sustainable use of livestock. It is the only one of 15 CGIAR research centres dedicated entirely to animal agriculture research for the developing world. Co-hosted by Kenya and Ethiopia, it has regional or country offices and projects in East, South and Southeast Asia as well as Central, East, Southern and West Africa. www.ilri.org
The position
The appointee will help to ensure that we are using best practice and current state of the art to ensure that we are capturing data as efficiently as possible, extracting the maximum value from it and making it available in a useful form to our stakeholders. The appointee will be expected to provide initial development and proof of principle of novel systems and to work with senior scientists to ensure that project data staff are using best practice.
The appointee will report directly the LiveGene program leader and will be explicitly tasked with 'horizon scanning' to look for emerging information technologies to help ILRI achieve its mandate. They will not become part of the routine support for any particular project but they will identify and break information bottlenecks and ensure that our systems are sustainable, robust and scalable and that they meet our present and anticipated needs.  They will be expected to provide guidance and support for additional recruitments in the data systems field to help us to build a dynamic, effective and agile data team.
Key Responsibilities
4)   Key responsibilities:
Advise senior scientists on strategic data systems architecture to ensure scalable and sustainable data solutions that meet the needs of ILRI and LiveGene's research
Prototype novel tools and bring them to bear on ILRI's data needs before handing them on for routine implementation and maintenance.

For example, we imagine urgent evaluation of the potential of tools such as Tensor flow, natural language processing, chatbots, serverless systems, graph databases, cloud-based APIs etc to our data sets. We imagine a subset of these and others being prototyped with real data very rapidly.

Help transition prototyped tools into "production" environments. Will involve advising/overseeing strategies for:

Monitoring and alerting
(Auto) scaling for availability
Logging
Deployment
Data security (in compliance with regulations like GDPR, HIPAA, and CGIAR's Open Data policy)

Support, mentor and inspire other coders
Assist with troubleshooting of existing data pipelines
Establish systems for monitoring our infrastructure, eg to detect intrusions, performance degradation, anomalous behavior etc
Maintain excellent records of all work, especially with respect to code versioning and systems architecture
Provide specialist non-routine systems administration and advice
Initiate specialist systems setup – eg of serverless systems and deliver them to the point at which they are maintainable by project staff
Create and inspire a cross-program data innovations community of practice
Requirements
A first degree in computer science plus relevant post graduate experience.
At least 5 years of relevant work experience.
Advanced database (MySQL and PostgreSQL) skills
Advanced linux systems skills
Experienced in the use of Git for managing complex projects
A solid background in software programming
Experience of developing innovative and scalable solutions in an intensive, action-oriented environment
Ability to inspire and lead others
Effective communicator
Terms of Appointment
These are Nationally Recruited Staff (NRS) position; based at Nairobi, Kenya and open to Kenyan nationals only. The position is on a 3-year contract, renewable subject to satisfactory performance and availability of funding.
Job Level
This position is job level 3B, ILRI offers a competitive salary and benefits package which includes; pension, medical and other insurances for ILRI's Nationally Recruited Staff.
How to apply: Applicants should send a cover letter and CV expressing their interest in the position, what they can bring to the job and the names and addresses (including telephone and email) of three referees who are knowledgeable about the candidate's professional qualifications and work experience to the Director, People and Organizational Development by clicking on the "Apply Now" tab above before 3 August 2018. The position title and reference number REF: LG/DIS/2018 should be clearly marked on the subject line of the cover letter.
ILRI does not charge a fee at any stage of the recruitment process (application, interview meeting, processing or training). ILRI also does not concern itself with information on applicants' bank accounts.
To find out more about ILRI, visit our websites at http://www.ilri.org/
To find out more about working at ILRI visit our website at http://www.ilri.org/ilricrowd/
ILRI is an equal opportunity employer.