The International Livestock Research Institute (ILRI) seeks to recruit a Finance and Administrative Assistant to provide quality and efficient service in Finance and Procurement department through timely delivery of documents and response to customers' queries.
ILRI works to improve food and nutritional security and reduce poverty in developing countries through research for efficient, safe and sustainable use of livestock. It is the only one of 15 CGIAR research centers dedicated entirely to animal agriculture research for the developing world. Co-hosted by Kenya and Ethiopia, it has regional or country offices and projects in East, South and Southeast Asia as well as Central, East, Southern and West Africa. www.ilri.org
Responsibilities
Administrative Roles;
Receive, record and distribute finance and procurements documents to the respective staff
Ensure that documents are fully approved and supported as per ILRI authorization matrix
Maintaining logs of administrative requests, issue timely reminders on uncompleted administrative tasks and identify bottlenecks for timely support
Share a monthly report on all tasks assigned and highlight any patterns for appropriate action to be taken
Receiving and assisting customers, attending to telephone calls, setting appointments and responding to customer's queries
Recording customers' requests and follow up in the absence of the responsible staff
Ordering from stores and safeguarding stationery for finance and procurement departments
Process print and issue ILRI receipts to customers at the reception
Maintaining finance meeting room calendar
Coordinating local and international travel, meetings, workshops and conference logistics and verifying related hotel, housing, catering expenses reports, including invitation lists etc
Inducting new Finance staff to ILRI and liaise with relevant units i.e. IT, Health and Safety Unit, and HR to ensure all the relevant procedures are followed
Liaising with all ILRI administrative Units, Research themes, projects and support units as required to deal with Finance matters
Assist visitors on general administrative matters, provide advice and ensure administrative support as required.
​2.  VAT Exemption Applications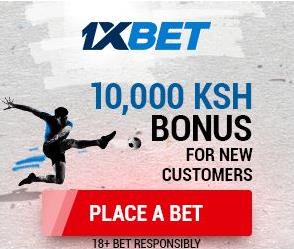 Prepare VAT exemption applications on real time basis and share with liaison at least twice a week in addition, liaise with Liaison officer for their filing
Monitoring and updating of VAT exemptions sent to the Ministry and KRA
Notifying the responsible accountant on return of the certificates and issuance of the VAT exemptions to the suppliers
Ensuring approved Vat certificates are collected by suppliers as soon as possible
Preparation and sharing of Vat schedule/progress reports on a weekly basis
3. Creditor Invoices/Expense Claim Authorizations.
Review invoices and other expense claims as they are delivered
Resolve invoice and other claims discrepancies
Provide first check for payment authorization
Check expense claims for staff in accordance with the appropriate entitlement and arrangement payment/reimbursement
Maintaining the Finance database and record keeping
Storing, arranging, indexing and classifying various financial records
Maintaining a database of suppliers and other external customers' contacts
Overseeing the management of electronic and/or paper-based information
Responding to internal and/or external information enquiries
Reviewing and documenting records management resources
Ensure sensitive information is kept confidential
Assist in filling finance documents & retrieving documents during Audit
Maintaining and updating a proper filing system for the Unit documents.
Requirements
Bachelor's degree in business administration, secretarial studies, office management or a related field
At least CPA Part II qualifications
A minimum of 1 year recent experience in an administrative role
Computer skills, including sound knowledge of Microsoft Office and Microsoft excel.
Terms of Appointment
This is a Nationally Recruited Staff (NRS) position based at ILRI's Nairobi campus. It is open to Kenyan nationals only. The position is on a 3-year contract, renewable subject to satisfactory performance and availability of funding.
Job Level
This position is job level 2A, level 2, and ILRI offers a competitive salary and benefits package which includes; pension, medical and other insurances for ILRI's Nationally Recruited Staff.
How to apply: Applicants should send a cover letter and CV explaining their interest in the position,, what they can bring to the job and the names and addresses (including telephone and email) of three referees who are knowledgeable about the candidate's professional qualifications and work experience to the Director, People and Organizational Development through our recruitment portal http://ilri.simplicant.com/ on or before 17 September 2018. The position title and reference number REF: FAA/CS/09/2018 should be clearly marked on the subject line of the cover letter.
We thank all applicants for their interest in working for ILRI. Due to the volume of applications, only shortlisted candidates will be contacted.
ILRI does not charge a fee at any stage of the recruitment process (application, interview meeting, processing or training). ILRI also does not concern itself with information on applicants' bank accounts.
To find out more about ILRI visit our websites at http://www.ilri.org
To find out more about working at ILRI visit our website at http://www.ilri.org/ilricrowd/
ILRI is an equal opportunity employer.