There is a slight difference between MPESA Paybill Number and Till Number. PayBill is a cash collection service that allows your organisation to collect money on a regular basis from your customers through M-PESA.Till Number on the other hand is a service that allows customers to pay for goods and services. The two have no significant difference, however, there is one reason they can't jointly be used—who bears the transaction cost?
A major difference between Till Number and Paybill number is that in case of Till Number, one has to select the option of Pay bill while in case of Till Number, you select Buy Goods and Services.
The cost of transaction when it comes to till number is paid by the company providing services .When you pay for a service, the transaction cost is zero.The company providing the service is the one that bears the costs.
When it comes to Paybill number, the customer bears the cost. Pay Bill service is for non-face-to-face C2B payments. Pay bill payments are also customer-initiated and the customer has an official relationship with the organization they are making the payment to and usually have a prescribed account number which helps the organization identify the payer.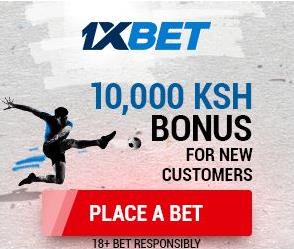 Summarily, here are the differences between the two:
Lipa na M-PESA  When you select "Payment Services" from the M-PESA menu on your SIM, Lipa na M-PESA is "Buy Goods".
Lipa na M-PESA is best for walk-in customers paying for good and services over the counter.
Businesses can withdraw funds to either a bank account or personal M-PESA number at their discretion.
Customers are not charged to use Lipa na M-PESA when purchasing goods or services.
Businesses are charged a flat rate of 1.5% per transaction.
Businesses can withdraw as little as Ksh 10-50 from their Lipa na M-PESA account.
Businesses can hold millions of Kenya Shillings on their Lipa na M-PESA account.
Businesses can access and interact with their account via a rich web platform
To register, businesses need a valid copy of their business certificate, trading license or business permit as well as a copy of the ID/Passport of the owner or one of the directors.
M-PESA Pay Bill 
When you select "Payment Services" from the M-PESA menu on your SIM, Pay Bill is "Pay Bill".
Pay Bill is primarily meant for situations where the customer has an official relationship with the organization to whom they are making a payment and have an "account number" that helps identify users.
Pay Bill is often preferred for  remote payments such as utility bills, loan repayments, etc.
Funds received via Pay Bill can only be withdrawn to a bank account.
Businesses are required to have a minimum of at least Ksh 50,000 in their Pay Bill account before they can transfer funds to their bank account.
Pay Bill numbers have multiple tariffs, which businesses can choose from depending on whether they wish to absorb the transaction fee, share the transaction fee with the customers, or pass the entire transaction fee on to their customers.
Businesses are required to install an M-PESA certificate on their computer before they can access the M-PESA web platform.
If you are looking for Venas News till number,it's 705909 and it's registered as Option Research and Investment Consulting.We mostly use this till number when people are subscribing to betting tips.We charge Ksh 1,000 per month and the process of payment is as follows:
Go to MPESA
Select Lipa Na MPESA
Select Buy Goods and Services
Enter MPESA till number (705909)
Enter amount (Ksh1,000)
Enter MPESA pin and send
The betting tips are sent via SMS.