Partner UNOCHA
Job categories IT
Vacancy code VA/2018/B5004/16735
Level ICS-8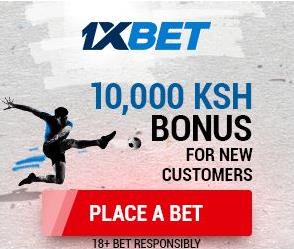 Department/office NYSC, SDC, Development and Special Initiatives Portfolio
Duty station Nairobi, Kenya
Contract type International ICA
Contract level IICA-1
Duration Initial 6 months with the possibility of extension
Application period 07-Nov-2018 to 21-Nov-2018
Applications to vacancies must be received before midnight Copenhagen time (CET) on the closing date of the announcement.
Background information
The Humanitarian Data Exchange (HDX) is an open platform for sharing data across crises and organisations. Launched in July 2014, the goal of HDX is to make humanitarian data easy to find and use for analysis. Our growing collection of datasets has been accessed by users in over 200 countries and territories.
HDX is managed by OCHA's Centre for Humanitarian Data, which is located in The Hague. OCHA is part of the United Nations Secretariat and is responsible for bringing together humanitarian actors to ensure a coherent response to emergencies. The HDX team includes OCHA staff and a number of consultants who are based in North America, Europe and Africa.
The HDX platform includes: a dataset repository for sharing data from across the community; visualization functionality to compare data across countries and crises; and standards for the exchange of humanitarian operational data using the Humanitarian Exchange Language (HXL).
The Centre requires a Data Manager in Nairobi to work with new and existing partners on data activities. The consultant will be part of the global HDX Data Partnerships Team. The Data Manager will work closely with staff from the OCHA Regional Office in Nairobi, and with a geographically distributed Centre and HDX team.
Education
First level university degree in computer science, information management, information technology, or related field is required. An advanced university degree in relevant field may be accepted and substitute two years of the required experience. A relevant technical diploma with additional two years of experience may be accepted in lieu of the first level university degree. A High school or secondary school diploma with additional four years may be accepted in lieu of the first level university degree.
Work Experience
At least two years of experience in at least one programming/scripting language.
Demonstrated experience in technical communication.
Experience with the following a plus: Python programming languages and the CKAN open-data portal. Demonstrated proficiency with Excel and/or Google Suite, knowledge of Tableau, R, qGIS, ODK, and relational databases.
Knowledge of health systems data, databases and processes is a plus.
Language
Fluency or working-level in English is required (both oral and written). Knowledge of another UN official language is an advantage.