| | |
| --- | --- |
| Posting Title: | INTERN – PROGRAMME MANAGEMENT, I (Temporary Job Opening) |
| Job Code Title: | INTERN – PROGRAMME MANAGEMENT |
| Department/Office: | United Nations Environment Programme |
| Duty Station: | NAIROBI |
| Posting Period: | 14 November 2018 – 28 November 2018 |
| Job Opening Number: | 18-Programme Management-UNEP-106791-J-Nairobi (O) |
| Staffing Exercise | N/A |
United Nations Core Values: Integrity, Professionalism, Respect for Diversity
Org. Setting and Reporting
The United Nations Environment Programme (UN Environment) is the leading global environmental authority that sets the global environmental agenda, promotes the coherent implementation of the environmental dimension of sustainable development within the United Nations system and serves as an authoritative advocate for the global environment. The Great Apes Survival Partnership (GRASP) was launched in 2001 by the UN Environment to help ensure the long-term survival of gorillas, chimpanzees, bonobos and orangutans and their habitat in Africa and Asia. GRASP is a unique alliance of national governments, research institutions, United Nations agencies, conservation organisations, and private sector actors. GRASP aims to leverage the convening power, international access and multidisciplinary resources of its partners to provide a coordinated response to address habitat loss and population declines. This position is in Ecosystems Division at the Nairobi duty station.
This internship is for six (6) months.
The Internship is UNPAID and full-time.
Interns work five days per week (35-40 hours) under the supervision of a staff member in the department or office to which they are assigned.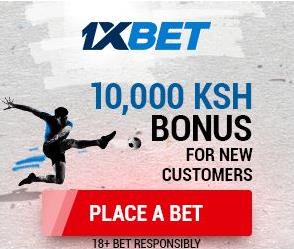 Responsibilities
Under the direct supervision of the concerned Programme Officer, the intern will:
•Update the GRASP website and social media sites;
•Draft project concepts, proposals, and implementation agreements on subjects relevant to great ape conservation, such as ecosystem services, post-conflict environmental cooperation, conservation and carbon finance, climate change and law enforcement;
•Assist in the preparation of GRASP workshops to take place in great ape range states or donor countries;
•Assist in the development of project proposals to a variety of donors;
•To assist conservation partners, research for information on great ape priority populations and sites in Africa and Southeast Asia, their needs and the threats they face;
•Assist with preparations for the GRASP Executive Committee meetings, and attend if held in Nairobi;
•Assist with ad hoc GRASP meetings and workshops and prepare meeting minutes if required;
•Provide remote technical assistance and regular communication liaison within the GRASP Partnership and with members of the public;
•Undertake other tasks as required, and in accordance with the intern's interests and experience.
Competencies
Core Competencies:
Communication:
-Speaks and writes clearly and effectively
-Listens to others, correctly interprets messages from others and responds appropriately
-Asks questions to clarify, and exhibits interest in having two-way communication
-Tailors language, tone, style and format to match the audience
-Demonstrates openness in sharing information and keeping people informed
Teamwork:
-Works collaboratively with colleagues to achieve organizational goals
-Solicits input by genuinely valuing others' ideas and expertise; is willing to learn from others
-Places team agenda before personal agenda
-Supports and acts in accordance with final group decision, even when such decisions may not entirely reflect own position
-Shares credit for team accomplishments and accepts joint responsibility for team shortcomings
Client Orientation:
-Considers all those to whom services are provided to be "clients " and seeks to see things from clients' point of view
-Establishes and maintains productive partnerships with clients by gaining their trust and respect
-Identifies clients' needs and matches them to appropriate solutions
-Monitors ongoing developments inside and outside the clients' environment to keep informed and anticipate problems
-Keeps clients informed of progress or setbacks in projects
-Meets timeline for delivery of products or services to client
Education
Applicants must at the time of application meet one of the following requirements:
a. Be enrolled in a graduate school programme (second university degree or equivalent, or higher);
b. Be enrolled in the final academic year of a first university degree program (minimum Bachelor's level or equivalent);
c. Have graduated with a university degree and, if selected, must commence the internship within a one-year period of graduation.
Be computer literate in standard software applications.
Have demonstrated keen interest in the work of the United Nations and have a personal commitment to the ideals of the Charter;
Have a demonstrated ability to successfully interact with individuals of different cultural backgrounds and beliefs, which include willingness to try and understand and be tolerant of differing opinions and views.
Background in environmental sciences, environmental policy, biodiversity and conservation, development studies, or other related field;
Demonstrated interest in issues related to great apes, species conservation, biodiversity, or sustainable development required.
Work Experience
Applicants are not required to have professional work experience for participation in the programme.
Languages
English and French are the working languages of the United Nations Secretariat. For the position advertised, fluency in English is required. Knowledge of French is desirable.
Assessment
Potential candidates will be contacted by hiring manager directly for further consideration.