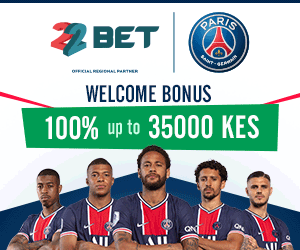 We're hiring an Operations & Finance Manager!
About Ongoza
Ongoza (www.ongoza.org/) is a fast-growing non-profit Kenyan accelerator for high-potential, early-stage, young entrepreneurs. The Kenyan labor market currently has room for 1 out of every 10 young people; though at the start of their journeys, the entrepreneurs in our portfolio are building companies across technology, manufacturing, agribusiness, and professional services that will transform the economy and create significant employment opportunities. To facilitate their growth, we offer an integrated solution of tailored 1-on-1 consulting, peer community, and access to capital. The average growth of entrepreneurs in the portfolio is 116% in a year, adding up to 10 jobs.
You'll be at the forefront of a talented and ambitious team of 17 to build the systems and structure around Ongoza's exponential growth strategy as we look to reach thousands of scalable businesses and position Ongoza as the leading technical assistance provider for early-stage SME and technology ventures in Kenya.
Your Role
Your role is to refine, build, and execute on the systems around Ongoza's operations as we enter our next phase of growth. You will be primarily responsible for leading Ongoza's financial strategy and systems, streamlining Ongoza's internal operational systems, aligning the team behind our strategic growth strategy, and executing on Ongoza's talent and culture development. You will also lead and oversee the growth of Ongoza's sister company that provides debt and equity investments in Ongoza's portfolio companies.
As a central member of the leadership team, you will plan a role in shaping the growth of organizational strategy and growth over the next three years. This role reports directly to Ongoza's CEO with one direct report; we expect the team to grow over time. You will have the following responsibilities:
Manage Operational Effectiveness (40%)
Working closely with the CEO and leadership team, align and monitor organizational goals and key performance indicators to ensure that the team is moving together and delivering effectively.
Serve as an internal organizational effectiveness consultant across Ongoza to create processes and build standard operating procedures that improve efficiency and effectiveness across Ongoza.
Lead in the selection and implementation of relevant software and technology solutions to modernize Ongoza's internal processes, from finance to HR.
Lead management, maintenance, and full utilization of Ongoza's office and co-working space.
Manage procurement and relationships with key suppliers and vendors. Manage relationship with immigration, and oversee work permit applications where appropriate.
Ensure that the company complies with all legal and regulatory requirements.
Lead the team through change management to drive adoption of operational changes.
Kabarsiran Gardens, off Kabarsiran Avenue | Lavington, Nairobi | P.O Box 4778-00100
1
(+254) 720 018 852 | (+254) 732 558 403 | [email protected] | www.ongoza.org

Financial Strategy and Oversight (30%)
Lead creation of Ongoza's annual budget in collaboration with the leadership team and Board Finance Committee.
Ensure that resources are properly managed and effectively invested for the greatest value to Ongoza's entrepreneurs. Prepare and review financial information and adjust operational budgets as needed.
Forecast and manage Ongoza's cash flow, playing a role in ensuring that Ongoza's earned income contributes to an increasing portion of budget size.
With your support team, lead management of and oversight for all of Ongoza's accounts and payments, including payroll and benefits, while ensuring we meet legal compliance.
Maintain relationships with external auditors and investigate their findings and recommendations.
Facilitate Team Growth (20%)
Refine, build, and drive tracking of all internal performance dashboards and accountability systems.
In collaboration with the departmental managers drive a comprehensive process to ensure cascading and alignment of organizational goals with team goals.
Lead the creation and implementation of professional development and learning systems for all staff.
Champion Ongoza's culture (below): ensure that all organizational and operational initiatives align behind it and design initiatives to promote a sense of coherence.
Lead creation and implementation of talent strategy and recruitment initiatives designed to attract the highest caliber of talent while satisfying client needs.
Build Ongoza's Investment Fund (10%)
Lead the development and growth of Key Partners, Ongoza's sister company that offers debt financing opportunities for Ongoza's partners.
Design products, deliver on partnerships with financial institutions
Oversee the development and management of a credit management system.
The Ongoza Way
We base our work and internal culture on four fundamental values and take them very seriously. If these resonate well with you, you will fit well within Ongoza. As Operations & Finance Manager, you will be expected to champion these values and align all of our work behind them.
Act Together. We are open and inclusive. We prize ideas over hierarchy, value differences, and proactively support each other to achieve team goals.
Improve Always. We actively seek and implement quick feedback for learning, innovation, and improvement both in what we do and how we do it. We evolve based on data, our experience, customer feedback, research, and industry trends.
Don't Solve the Same Problem Twice. We proactively communicate problems and build structures to address them in a consistent, systematic way.
Kabarsiran Gardens, off Kabarsiran Avenue | Lavington, Nairobi | P.O Box 4778-00100
2
(+254) 720 018 852 | (+254) 732 558 403 | [email protected] | www.ongoza.org

Demand Excellence. We consistently go above and beyond expectations to deliver the highest quality and professionalism in everything we do.
Who We Are Looking For
The right person will be an analytical, structured doer who brings order to chaos, with a strong drive to create systems and operational processes and keen attention to detail. They will have proven experience both in financial oversight and operational excellence, with a strong track record of building and aligning teams to achieve their fullest potential.
6-8 years of overall experience, with a deep understanding of cross-cutting business functions and a track record of building successful processes and systems to ensure overall organization efficiency and effectiveness.
A good overview of financial management, having played a key role in ensuring overall organizational financial health and overseeing budgeting processes.
A practical understanding of how people and teams come together to deliver results essential. Experience with cross-culture management and leadership in a team larger than 10 people preferred.
Proven experience influencing teams positively and putting up necessary mechanisms to facilitate adoption of new behaviors and values during organization change management phases.
A natural ability to zoom out to see the big picture and at the same time be able to break down and prioritize milestones in a systematic way.
Background in general management, SME consulting, financial services, or related field with relevant degree.
Working knowledge of data analysis and performance/operation metrics.
A good understanding of accounting processes and legal compliance in Kenya.
Working knowledge of IT/business infrastructure and MS Office.
MBA or ability to empathize with the entrepreneurial journey preferred
About YOU.
You are a systems-builder. You are a process-oriented person who loves building and automating systems to optimize efficient work, and you see technology as a key instrument to achieve this goal. We have some systems already set up, but you will be asked to build more structures as Ongoza and your team grows.
You have excellent planning, time management and organizational abilities. You are meticulous in your attention to detail and your ability to build structure around chaos. Dashboards and data are how you think.
You make things happen. You have a proven track record of meeting targets on time and within budget. You are action- and solutions-oriented, and willing to put in the time it takes to do a great job. You follow through.
Kabarsiran Gardens, off Kabarsiran Avenue | Lavington, Nairobi | P.O Box 4778-00100
3
(+254) 720 018 852 | (+254) 732 558 403 | [email protected] | www.ongoza.org

You thrive in an entrepreneurial environment. You are an independent self-starter who flourishes in a changing environment and can manage yourself. You have excellent collaboration, communication, and problem-solving skills.
Most of all, you believe in our purpose – the power of young entrepreneurs to transform Kenya.
How to Apply
Take a look at our website to see how you resonate with what we do.
Please have a look at this guide on how to submit your application and tips on our selection process http://bit.ly/CandidatesGuide
Fill out the online application form under this link http://bit.ly/OngozaOps
You will upload your CV in PDF format into the form. Please ensure that it is tailored to this role and has no more than 3 pages.
Applications will be reviewed on a rolling basis until the role is filled. Only shortlisted candidates will be contacted.