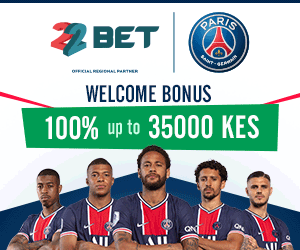 There are more than 1000 research companies in Kenya but only a few dedicated to offering statistical services. If you're a job seeker, searching for a statistical research company to drop your CV is the first priority. Also, you may want statistical services especially if you're as student with research paper to work be worked on.
As of 2019 these were research companies based in Kenya:
SBO Research
SBO Research is a Market and Social Research company based in Nairobi, Kenya, with branches and affiliate partners in several other countries.
SBO Research Limited, SBO House,
Kindaruma Rd, off Ring Rd Kilimani
P.O Box 10567 -00400 Nairobi – KENYA
Telephone: +254 020 2101916/7, +254 020 2145668
Email: [email protected]
Consumer Options
onsumer Options is a full service market research company. They  deliver insights by combining research outcomes; real time data and smart thinking to enable you make insightful decisions.
They have the flexibility of conducting Market research in East Africa and the rest of Africa.
Their capabilities include using of Qualitative and Quantitative techniques including Computer Assisted Telephone Interviews (CATI), Computer assisted Personal Interviews (CAPI), paper interview, mobile and online data collection, in-depth interviews and focus group discussions.
Sagaci Research
Sagaci Research operates in 15 African countries and field operations in a further 11 African countries.Sagaci Research is the leading provider of African market data and analysis. Outside of Africa, they have offices in Barcelona, Paris, Hong Kong and Tokyo.
This is one company where you can drop your CV and get employed as a statistician and data analyst and gain extensive research experience.
African Economic Research Consortium
African Economic Research Consortium is a leading research consultancy in Kenya.The company is located at middle East Bank Building along Jakaya kikwete Road.
As a graduate, this is where you should drop your CV as their terms of employment are really good.
Nielsen
In 2007 when I was a job seeker, almost all my friends told me to seek for employment at Nielsen, they knew it was the bets in terms of renumeration.Though I made application and actually got an offer,it came later when I had secured another appointment.I still believe this is one company that can not only expose you to the world but also bring the best out of you.
Nielsen conducts both qualitative and quantitative research in several African countries, which include Kenya and Nigeria. Their contacts are:
Nielsen
14 Riverside Drive, Belgravia
Building 1st floor
Nairobi
+254 20 444 ,0293/444 0547
Ipsos: Global market and opinion research specialist
IPSOS is one of the big players in the research sector in Kenya. The company is located in Westlands Kenya. Through specialization, they offer their clients a unique depth of knowledge and expertise.
If you're a fresh graduate, IPSOS is the best place to drop your CV.
Consumer Insight
Consumer Insight is located at Plaza 2000 along Mombasa road. The company has been in existence for over a decade now and it provides accurate market research services.
The company's offices are located in Kenya,Tanzania,Nigeria,Ethiopia and Uganda.
ILRI
ILRI is an international NGO that's located in Nairobi.The institution offers research on livestock and environment.
For jobseekers in the statistical field,ILRI is the best institution to search for employment.
Here are the contacts for the institution:
P.O. Box 30709
Nairobi 00100, Kenya
Phone: +254-20 422 3000
Fax:  +254-20 422 3001
Email: [email protected]
Consortium for National Health Research
The Consortium for National Health Research (CNHR) is an international not-for profit, non-political, non-sectarian and non-partisan organization that brings together key players in health research; including health institutions, universities, research institutions, government agencies, non-governmental organizations and other research groupsconcerned with health.
CNHR was established with the sole purpose of addressing a broad spectrum of issues affecting health research, including research coordination, prioritization of research activities, training, strengthening the legislative environment and enhancing the sharing of knowledge in order to strengthen the capacity of health research in Kenya.
To this end, the main objective of the Consortium is to improve the quality of health in the country through promotion of quality research, encouraging the practice of evidence-based health policy formulation to improve health care and its delivery, building the research capacity of Kenya's talented youth and the creation of functional strategic partnerships
Kenya Institute of Public Research
The overall goal and mandate of KIPPRA is to improve public policy making for realization of national development goals, through economic forecasting, policy analysis and research, and formulation of medium and long-term strategic perspectives for economic and social development. Under the KIPPRA Act, the Institute is mandated to carry out the following functions:
Develop capacities in public policy research and analysis and assist the Government in the process of policy formulation and implementation;
Identify and undertake independent and objective programs of research and analysis, including macroeconomic, inter-disciplinary and sectoral studies on topics affecting public policy in areas such as human resource development, social welfare, environment and natural resources, agriculture and rural development, trade and industry, public finance, money and finance, macroeconomic and microeconomic modeling;
Provide advisory and technical services on public policy issues to the Government and other agencies of the Government;
Communicate the findings and recommendations of the Institute's research programs to the agencies of the Government concerned with the implementation of public policy;
Serve as a point of communication and encourage the exchange of views between the Government, the private sector and other bodies or agencies of the Government on matters relating to public policy research and analysis;
Collect and analyze relevant data on public policy issues and disseminate the Institute's research findings to persons it deems appropriate to publish such research findings;
Develop and maintain a reservoir of research resources on public policy and related issues and make these available to the Government, the private sector and learning institutions in Kenya;
Organize symposia, conferences, workshops and other meetings to promote the exchange of views on issues relating to public policy research and analysis; and
Undertake public policy research relevant to governance and its implications to development.
The institution employs highly qualified statisticians with at least undergraduate qualification in statistics.
Kenya Medical Research Institute(KEMRI)
Kenya Medical Research Institution has branches in Nairobi, Kisumu and kilifi.This is where the top cream in the statistics environment work.
If you're a first class material,KEMRI is the best place to work.
ICRAF
ICRAF is an NGO associated with the United Nations. For statisticians who need serious money, ICRAF is the best place to join—but you need to really excel in interviews.
icipe – International Centre of Insect Physiology and Ecology
icipe – International Centre of Insect Physiology and Ecology focuses on research on insects.The institution employs PhD and masters graduates and sometimes undergraduate statisticians.