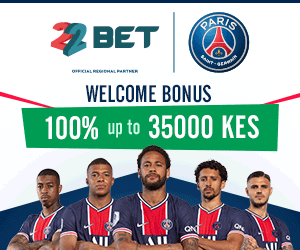 Internship: Inclusive Education and Disability, Nairobi Kenya
Job no: 519029
Position type: Internship
Location: Kenya
Division/Equivalent: Nairobi Regn'l(ESARO)
School/Unit: Kenya
Department/Office: Nairobi, Kenya
Categories: Education

UNICEF works in some of the world's toughest places, to reach the world's most disadvantaged children. To save their lives. To defend their rights. To help them fulfill their potential.
Across 190 countries and territories, we work for every child, everywhere, every day, to build a better world for everyone.
And we never give up.
KENYA CO TERMS OF REFERENCE (TOR)
INTERN ON INCLUSIVE EDUCATION AND DISABILITY
PART I 
Purpose of Assignment
Internship to support disability and inclusive education programming in UNICEF Kenya
Estimated level of the assignment
Intern
Location of Assignment
Nairobi with travels to identified counties
Duration of contract
3 months
Background and Justification
Persons with disabilities, according to the Convention on the Rights of Persons with Disabilities (CRPD), include those who have long-term physical, mental, intellectual or sensory impairments which in interaction with various barriers may hinder their full and effective participation in society on an equal basis with others. This definition resonates with what is exemplified in legal frameworks in Kenya such as the Persons with Disabilities Act (2003) and Constitution of Kenya (2010). Ten per cent of the overall population in Kenya have disabilities, that is 4.4 million (Kenya National Bureau of Statistics, 2009). In the recent survey conducted by the Kenya Institute of Special Education (KISE, 2017), it is estimated that the prevalence of children with disabilities in the country aged 3 to 20 is 11.4 per cent, as opposed to the global estimate of 15 per cent (WHO, 2011).  In relation to the prevalence, there is a relatively even distribution of disabilities among male and female children where 51.2 per cent are males and 48.8 per cent were females. There are more boys with disabilities than girls and 72.6 per cent of children with disabilities live in rural areas while 27.4 per cent of them live in urban areas (KISE, 2017).
Inclusive education is a philosophy that recognizes the right of all children regardless of their backgrounds to learn with their peers in mainstream education system with support and accommodations (UNESCO, 2010). It challenges the idea of segregation, an approach to educating children especially those with disabilities in self-contained separate settings such as special schools or special units attached in mainstream schools. There are around 250,000 learners with disabilities enrolled in primary schools, while there are 14,100 enrolled in secondary schools (Ministry of Education, Science, and Technology, 2014). However, according to EMIS (2015), the total number of learners with disabilities in primary and secondary levels in 2015 was 224,159 and 11,219, respectively. They represent 2 per cent and 0.4 per cent of primary and secondary populations, respectively. However, it must be noted that the mentioned data have generally been collected from special schools and special units, and not necessarily from mainstream schools. This poses a challenge in monitoring the progress as well as the challenges in moving towards inclusive education.
The Government of Kenya recognizes the right of children with disabilities to access inclusive education. This is manifested through the CRPD as well as the Sustainable Development Goal (SDG) Goal 4, of which the Government commits to implement. In addition, the recently launched Ministry of Education's Sector Policy for Learners and Trainees with Disabilities, supported by UNICEF Kenya, strongly asserts the need for Kenya to move towards inclusive education for children with disabilities. The policy paved way to the development of Presidential Directive mandating the Ministry to develop a Strategy Plan to ensure operationalization of the Sector Policy.
However, despite the efforts by the Government of Kenya and its partners such as UNICEF Kenya in promoting inclusive education, a significant number of children with disabilities remain out of school and the dropout rate of those in school is high (KISE, 2017). Marginalization from education becomes more complex for girls with disabilities due to the intersection of disability and gender. Studies in developing contexts across the globe, for example, stress that due to inaccessible and unclean toilets, girls with disabilities drop out of school especially during their menstruation periods. In addition, pieces of evidence suggest a number of factors contributing to the lack of access to education of children with disabilities in Kenya such as stigma and discrimination, and inadequate capacity of teachers to accommodate these children. Another major factor is the lack of learning materials responsive to the needs of children with disabilities.
To mitigate these challenges, there is a need for the Ministry of Education and UNICEF Kenya to strengthen and to leverage on existing initiatives that the two institutions have established such as the development of Sector Policy for Learners and Trainees with Disabilities. However, it is important to emphasize that this work can be brought forward more effectively with the support of an intern who will work with the education team in the Country Office.
It is in that connection that UNICEF Kenya is calling for Expression of Interest – EOI – from qualified individual students in the relevant field to support disability and inclusive education projects in existing education programming of UNICEF Kenya. The intern will therefore support the tasked education officers/specialists in their efforts to implement programmes for children with disabilities, and to support the government's efforts to provide accessible digital learning materials, among other engagements.
Currently, the mentioned tasks are handled by education officers and specialists in the section among many other tasks, the intern will specifically support on programming in the area of children with disability and support the projects as lined out below.
RWP areas covered –
Outcome 2: Improved Early Learning and Basic Education: By 2022, an increased proportion of children aged 0 to 18, especially girls from most disadvantaged counties, informal settlements and those affected by humanitarian crisis, access quality gender sensitive early child development and primary education services, with increased transition into secondary education.
Output 2.1: By 2022, Parents, teachers, communities and other partners have increased capacity and accountability to increase the enrolment and retention of girls and boys in pre-primary and primary education, particularly in the ASALs and informal settlements.
Scope of Work 
Goal and Objective: 
Under the overall supervision of the Chief of Education, and in close coordination with the tasked responsible Education Officers/Specialists the Intern will be required to support the disability and inclusive education component of the overall education programming of UNICEF Kenya especially of its two ongoing projects. The first one is called 'Connecting the unconnected and empowering underprivileged girls through improved learning outcomes: A partnership between Nokia and UNICEF Kenya', and is aimed at leveraging on the connectivity solution to promote quality education for girls and children with disabilities in ASAL counties of Kenya. The second one is support for a project to pilot an "Accessible Digital Textbook" for children with disabilities which is developed with the Kenya Institute of Curriculum Development. In addition, the Intern will support the continued engagement of the Ministry of Education by attending relevant meetings and interact accordingly.
Activities and Tasks: 
Evidence generation
·        Working closely and collaboratively with internal and external colleagues and partners to collect/analyse/share information, specifically in regard to the use of Kenyan Sign Language in Kenyan schools.
·        'Document and reflect on relevant internship learning experiences with the support of an education officer/specialist'
Support Programme implementation
·        Support the implementation of education programmes of UNICEF Kenya related to disability and inclusive education in the ongoing projects of the Country Office in close coordination with the responsible education officer/specialist, particularly on the "Accessible Digital Textbook" project.
·        Provide support to other related programme implementation activities as needed.
Work relationships: 
-The Intern needs to work closely with UNICEF country office education team under the supervision of the Chief of Education and guidance of an assigned education officer/specialist.
-Timeframe: The assignment is expected to take three months.
-Duty Station: While the duty station is Nairobi, the Intern may travel to counties, as needed; approximately two visits in 3 months' time.
Required qualifications, desired competencies, technical background and experience
Education: The successful intern will demonstrate the following qualifications for the duties of the post:
Be enrolled in an undergraduate or graduate degree programmes, or with undergraduate or graduate degree (within the past two years) in the areas of education, international development
Applicants must be at least 18 years old.
Fluency in English is required.
Proficiency in an additional of one of UNICEF's working languages is an advantage: English, French or Spanish.
Have excellent academic performance as demonstrated by recent university or institution records.
Critical understanding on (inclusive) education in a developing countries like Kenya
Strong interpersonal skills and team working skills and ability to work within a multi-cultural team.
Respect for UNICEF's core values of Commitment, Diversity and Inclusion, and Integrity.
Individuals must demonstrate excellent academic performance through recent university or institution records.
Additional consideration will be given for any past experience.
Please view our competency framework at: http://www.unicef.org/about/employ/files/UNICEF_Competencies.pdf
Work Conditions:
Interns must fund themselves for their travel to the duty station, their accommodation and living expenses at the duty station during the internship. A monthly stipend may be paid by UNICEF.
UNICEF accepts no responsibility for the medical insurance of the intern or costs arising from accidents and illness incurred during the internship. Interns must demonstrate a proof of medical insurance prior to the beginning of the internship and covering the full internship period.
Interns are personally responsible for obtaining necessary visa covering the entire period of the internship.
There is no expectancy of employment at the end of the internship.
Interns may be expected to provide their own laptop.
Benefits to Intern:
Gain familiarization with UNICEF's work, in particular, the work on inclusive education and children with disability does and can play in advancing UNICEF's agenda and in achieving the SDG targets for children, specifically SDG 4.5
Strengthen skills in research, analysis and writing on practical programme implementation strategies and approaches.
Gain knowledge in UNICEF programme development, implementation and monitoring. 
In order to be considered, an Intern MUST also attach the following documents with their application:
Letter of verification from the college or university that the intern is currently enrolled in an undergraduate school and has completed at least two years of full-time studies at a university or equivalent institution towards the completion of an undergraduate degree or, Graduate Degree Program (i.e., Master's, PhD). It should also state the expected graduation date.  Recent graduates are allowed until 2 years after degree completion.
Copy of their most recent official transcript showing excellent academic performance
Copy of Identification Card (ID)
One letter of signed recommendation on letterhead or from professional email address
Advertised: Jan 08 2019 E. Africa Standard Time
Application close: Jan 15 2019 E. Africa Standard Time