Mr. Aliko Dangote, Africa's richest man once withdrew $10 million (about Shs37b) in cash just to look at it and get it into his head that this was real money, not just figures on paper.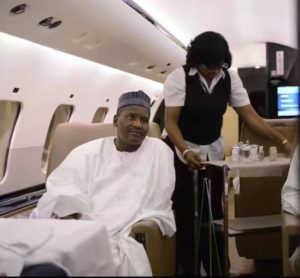 "When you're young your first million is important, but after, the numbers don't mean much," Dangote, a Nigerian billionaire, a manufacturing tycoon with a range of companies spanning cement to flour, told the Mo Ibrahim forum in Abidjan.
"One day, I cashed 10 million, put them in the boot of my car I put it in my room. I looked at them and thought 'now I believe I have money' and took it back to the bank the next day," he told his audience.
As of March 2019, he had an estimated net worth of US$10.6 billion.