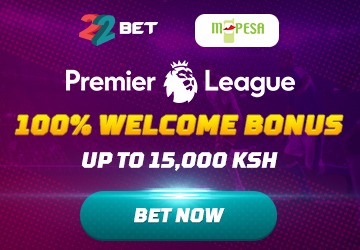 Betting is an art, and often has nothing to do with luck – you can predict the outcome of a sporting event by carefully examining many factors, including the teams' or athletes' past performances, physical form, and others. Unlike the games you play at Betway casino, that is much more about fun than making money, betting on sports can actually put a fortune in your pocket. That is, if you place the right bet at the right outcome, like the people below who won small fortunes with their bets.
Darren Yates
Darren Yates was a struggling businessman who desperately needed a change of fortune in the mid-1990s. He was a fan of horse racing, like many other of his fellow Englishmen, keeping an eye out for Franki Dettori, a popular jockey at the time. While Dettori didn't expect to win all his races of the day, Yates put his faith in him, betting 67.58 GBP (around KSH 8700) on all his seven races combined. And his bet paid off: at the end of the day, he went home with 550,823 GBP (more than KSH 71 million).
Tayla Polia
Tayla Polia, 26 at the time, apparently had either a lot of luck or the superpower of predicting the outcome of any NFL game. Three years ago, she placed an incredible 15-way parlay on NFL games at odds of 20,000 to 1 – and won, walking away with $100,000.
Fred Craggs
Fred Craggs from Yorkshire in the United Kingdom has proven, a few years ago, that even a small bet can go a long way. The 60-year-old fertilizer salesman placed a 50p (around KSH 65) on an 8-way accumulator at William Hill that came with odds of 2 million to 1. Imagine his surprise when at the end of the day, he pocketed a hefty GBP 1 million (KSH 129 million).
Steve Whiteley
Horse racing seems to favor the bold, even if the bets placed are very small – let the example of Steve Whiteley, a plumbing engineer from Devon, UK, serve as proof. In March 2011, he placed a six-way accumulator on the Exeter Tote Jackpot, selecting the winners of a series of races across the UK and Ireland. The amount he bet was around KSH 250 (2 GBP) and the payoff was amazing: with odds of 725,000 to 1, he took home a big win worth GBP 1.45 million (almost KSH 188 million).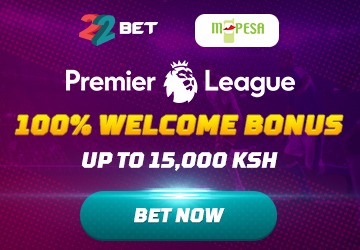 Billy Walters
William "Billy" Walters, at the age of 71, is one of the most feared sports bettors in the world today. He routinely places high-stakes, high-profile bets on American sports and he often wins – this is why he usually does so anonymously, as many bookmakers have banned him from using their services. One of his most memorable wins happened in 2010 when he placed a $3.5 million (more than KSH 350 million) on the underdog of the Super Bowl, the New Orleans Saints. The team didn't let him down: it won the event, paying out a small fortune to the punter – the exact amount was not disclosed.