Embakasi East Member of Parliament has come out to defend betting companies in Kenya.In a statement copied to Interior Cabinet Secretary, Babu reiterated:
"My attention is drawn to a directive by the National government purporting to instruct Safaricom to suspend the paybill numbers for betting industry giants Sportpesa and Betin.
From the outset, it is clear that this directive is discriminatory and illegal, and cannot stand the test of judicial scrutiny. Therefore, we must ask ourselves what is the motive behind this if not the institutional extortion and blackmail of legally operating businesses.
Sportpesa and Betin employ thousands of Kenyans directly and indirectly, paying their fair share to the tax payer and making an invaluable contribution to the Kenyan economy. This draconian action will leave so many young people jobless at the end of month and cut off tens of thousands from livelihoods. Who will pay their children's school fees? Who will feed these families? We must tread carefully lest we impoverish our nation's youth in the name of betting control.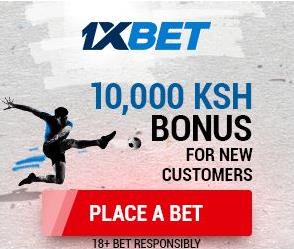 Moreover, the National Government has no complaints when lotto winners are announced and tax remitted to the National Treasury for the same, why then seek to criminalize these same companies that help fund your operations?
In closing, betting licensing and control is a county government function as per the County Government Act and the Constitution of Kenya. The National Government is therefore exceeding its mandate in attempting to govern the operation of the betting industry. The AG needs to advise his colleagues accordingly.
Comrade Babu Owino,
MP, Embakasi East and Leader, Youth For Africa Movement"
The government has ordered closure of 27 betting companies but renewed licenses for 7 other companies.Who will blink first?!!!!