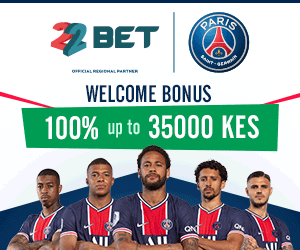 Betting firms in Kenya have started implementing the 20% tax on winnings in Kenya.All the betting firms were notified by KRA that failure to implement the new tax segment, they will face the consequences.
The first betting company to implement the tax was Betlion followed by Betika and finally Odibets.Betika even went ahead to explain how tax on winnings work. Below is the company's explanation to one of their customers: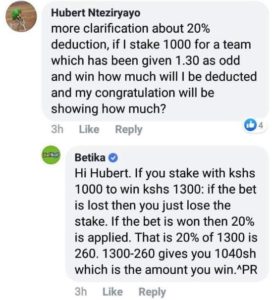 In simple terms, tax on winning is 20% of the amount you win regardless of your principal amount. If you place a bet of Ksh 100 and the total amount you win is Ksh120, KRA will take 20% of the Ksh120 and you remain with Ksh 80, which is a loss.
For you to make profit, you must place a multibet or games with high odds, odds of at least 1.2 per game.
The government introduced tax on winnings so as to contain the growing betting culture in the country. But going by the gamblers' comments the tax alone won't help, they will find a way to beat the government on their own game.
There are betting companies outside Kenya which do not tax players and they accept sign ups from the country. Payment is done through western union, MoneyGram, Paypal, Skrill and other methods which are difficult to contain by the government. The net losers will be the government if Kenyans go this route.