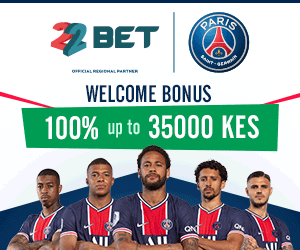 Mimo News is a scam which will eventually leave Kenyans in tears. In 2017 when public likes which became extremely popular in Kenya was introduced, we warned citizens that they would lose money, but there are people who didn't believe us but they ended up losing huge sums of money. If you have heard something about Mimo News Kenya, then read what we are about to tell you.
Scammers often target desperate citizens who need to earn quick money without working hard. They come up with enticing activities within their website, such as commenting, sharing ,referrals and posting copied news. They go ahead to promise their target that they will earn huge sums of money once they introduce referrals. These scammers will start a Facebook page where they use fake accounts to show gullible victims how they have earned from the scheme,they will use photoshop to post earnings.
Mimo News operates the same way as other scams. They introduced Mimo news website with a fancy platform where members are required to comment, post free articles, share the articles and introduce referrals. The owner, who is Dan Mugo, also owns Gofutaa and Futaatips where traffic is drawn from. In the introduction, users are required to pay Ksh2,000 to join the platform they are promised to earn money for every comment they make, every post they make and for every referral they bring. Once you comment,  like, post an article or bring a referral, you earn money, the more referrals you bring, the more money you earn. This money will reflect in your account and make you believe that you are becoming rich. Public likes used to operate like the so called Mimo News and it disappeared with several millions belonging to Kenyans.
When it comes to making money online, there is no single human being who will allow you to earn money on a silver platter. The only source you can get money from easily is through a betting site. Now,Mimo News will pay a few members some money so as to bring others in form of referrals, the problems will start in the second month when you will not be able to withdraw money, all of a sudden the website will sink and leave you bitter and desperate. Dan Would have accomplished his mission of conning gullible Kenyans.He will go ahead and launch another scheme.
Instead of paying the money to a company you don't even know the owner, it's better you inquire first, check online to determine whether it's genuine or not, don't just pay money as if you were not created with brains.
One thing you have to know is that scammers like Mimo News will not pay you money when you want it, they will give you a fixed date when to withdraw, when that date approaches, the website will just disappear or you will get an error message whenever you try to withdraw. The owner will go his way and make merry.
As you plan to join the scheme, you have to have this in mind, that you will eventually lose your Ksh2,000 ,,,,but if you think you are clever than us, join Mimo News Kenya and cry later.
If you realize that you have been conned,the best thing to do is call Safaricom and report the paybill number,if most of you call Safaricom,the paybill number will be blocked and Dan will not find someone to milk.Alternatively,proceed to CID and report him,he will be arrested and get jailed for obtaining money by false pretense.