Interior CS Fred Matiangi has praised himself for single handedly ending gambling in Kenya. While speaking yesterday in Nairobi, the Interior CS said his efforts has borne fruits. "I want to state here that the war on gambling is bearing fruits, we want to make sure the future generation is saved from this menace", said the CS.
The government has been focusing on gambling since July this year when Matiangi ordered for the closure of 27 betting firms. Initially, the war was perceived to be targeting all the companies but later it was confirmed that Betin and Sportpesa were the major targets.
Statistics show that nearly 5 million gamblers in Kenya have stopped the habit, the rest have reduced the frequency of gambling. But the major issue is that though Betin and Sportpesa were major players in the industry, there are other gambling firms taking over from the two. Looking at this critically, you'll realize that the intention was not to help the youths but few betting firms to blossom as the major players are pushed out of the market.
With the changing dynamics in the gambling industry, a huge damage has already been done. Safaricom has lost significant revenue, media firms are ailing, banks are also not left out. Bloggers who heavily relied on Sportpesa will no longer put food on the table. In addition, more than 10,000 Kenyans have lost jobs.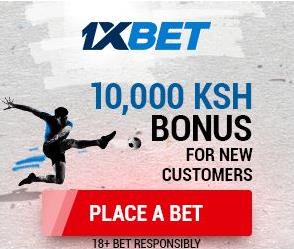 Gambling is not the only vice in this country, there is alcohol addiction, corruption, poverty, joblessness and several others which the government have given blind eye. One wonders, why should Matiangi be so focused on gambling as if it's the one causing all the problems in Kenya?!!!