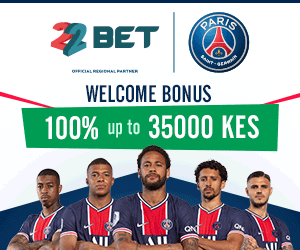 It's not easy to know the most marketable diploma or degree course in Kenya unless you access information regarding the extreme ends of marketability of programmes offered in Kenya. Normally, parents would choose a course for you only to discover later that the program isn't marketable. While it's your choice to pick any course you feel is ideal for your aspirations, it's also paramount to go with job market dynamics.
I remember when I was about to complete form four, one of my cousins advised me to do Law, a neighbor told me Medicine, another one Engineering but my parents stuck with Education. However, I ignored both and went for Statistics– now I am enjoying what I am doing.
In school, you are all equal but when you come out here, the world will group you based on the decisions you made while you had the opportunity to plan your life. It's in high school that you can either make or break your future.
Before you complete your high school studies, you should be clear on what to study in college. Below are key points to guide you on how to choose the best career:
Talent
Talent pays better than hard work. If you are good in drawings, go for Architecture related courses, if you are good in Languages, go for journalism. If you are an introvert, don't go for courses like Law, you'll embarrass yourself.
The competition may be tough but when you are talented, you'll always beat the average .
If you aren't talented in anything, then you are allowed to select any available course.
Available employment opportunities
While you are in school, go through Friday, Monday and Wednesday Nation Newspaper to know which career has the most job opportunities. The newspaper advertises vacancies for clients, which provides you with a wonderful opportunity to know the trending careers. Alternatively, go through job portals online to count the number of available job opportunities and determine which sector has the best job prospects. If you find that a course you are interested with is not offering opportunities, pick an alternative one.
Look at courses offered at Best Universities
The best universities in Kenya are: The University of Nairobi, JKUAT. Maseno, Moi and Strathmore. The best colleges are KIM, Utalii, Kenya Institute of Mass Communication and KMTC. Before you select a course in any other university, ensure that the course is offered by the top universities, especially UoN.The best universities always go for marketable courses.
Never select a course just because it looks fancy, you may end up staying at home for 20 years without a job. These small universities often decorate their courses so as to attract gullible students—you should be careful.
Avoid universities in Nairobi if you aren't the best
Assuming you want to study Medicine and your grade is A-, it means that The University of Nairobi won't consider your application. The worst mistake most students make is that they all want to be around Nairobi. A clever student would select a marketable course at a lesser popular university located away from Nairobi where they know that selection is automatic as opposed to picking the same course at the University of Nairobi only for your application to be ignored.
For my case, I understood that I wanted to pursue a marketable course, I knew that the University of Nairobi offered the same. However, someone had intimated to me that since Maseno offered the same, I ignored UoN and picked the same course at Maseno—I was easily selected. I later did my masters at UoN after completing undergraduate from Maseno.
Select careers that can easily lead to self-employment
Nowadays jobs are becoming scarce as the number of graduates grow exponentially. The worst mistake a student would make is to study for a course that does not have the option of self-employment. A bad course is one that limits you, ignore it as much as possible. Courses like Journalism, Medicine, Law, Electrical Engineering. Statistics, Pharmacy, Architecture, Quantity Survey and Nursing are the best because they allow a graduate to have plan B. Courses like Accounting, Fisheries, Sports Management, BSC General, BA General are among the worst because they don't have specific areas where one can specialize in.
Salaries
The irony of life is that careers with job security are the least rewarding while those without job security are the most rewarding. For example, one will pursue a diploma in Education and secures a permanent job with TSC.His monthly salary will be Ksh 20,000. The job is permanent and secure. Another person will pursue BCom and secure a three-year contract with an NGO where he earns Ksh700,000 per month, As a student, which course will you choose given the two options? In life, you have to go with things with the highest risk, that's where returns are handsome. It's better to earn Ksh700,000 every month for three years than to earn Ksh20,000 for the rest of your life.
Passion
Don't select a course just because you saw others pursuing it or because you saw a friend succeeding in it. When you are in the wrong career, you will one day drop out no matter how rewarding it is. Always go for something you enjoy.
Read about the most marketable courses online before you do your selection
The most important thing a student should do is to research on the most marketable course in Kenya, then select one from the options provided.
Some of the most marketable courses are:
Bachelor of Medicine
Bachelor of Applied Statistics
Bachelor of Statistics
Bachelor of Journalism
Diploma in Hotel Management and Cake Baking
Bachelor of Law
Bachelor of Architecture
Bachelor and Diploma in Quantity Surveying
Diploma in Nursing
Masters in Monitoring and Evaluation
Bachelor of Commerce with CFA
Diploma in Electrical and electronics Engineering
Diploma in Pharmacy
Bachelor of Actuarial Science with professional certification
Bachelor of Real Estate Management plus CIFA