Lecturers salaries in Kenya is based on someone's title and rank in a training institution. Those employed by the government are graded differently from those in private sector.
Under the public service scales, the lowest ranked lecturer is a graduate assistant who earns between Ksh 80,000 and Ksh120,000 per month, followed by a Lecturer whose monthly salary is Ksh 100,000 to Ksh150,000. A graduate assistant holds a Master's degree course and is actively pursuing PhD while a Lecturer's qualification is PhD and several years of practical teaching experience. An ordinary Lecturer does not have any special rank in the university apart from teaching.
The salary of a Senior Lecturer is Ksh 112,000 to Ksh 160,000. A Senior Lecturer holds a PhD and is actively pursuing a Post Doctorate qualification or has already completed. Above Senior Lecturers is the position of an Associate professor who earns Ksh 150,000 to Ksh 210,000. Senior professors, the senior most rank in the university, earns Ksh Ksh 170,000 to Ksh 250,000 per month.
However, UASU, the union that represents professors claim that the pay is little considering the work of lecturers. The union is proposing that a graduate assistant now earning Sh83,598 should earn between Sh195,656 and Sh306,006. Pay for lecturers earning between Sh99,409 and Sh140,683 should rise to between Sh406,050 and Sh635,097 while senior lecturers earning Sh112,038 to Sh159,720 get Sh546,163 – Sh857,384.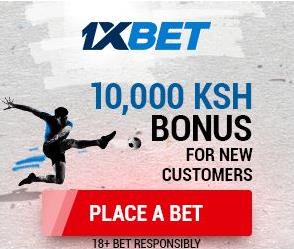 Uasu also wants associate professors whose basic salary is between Sh145,441 and Sh203,605 to earn Sh740,020 and Sh1,157,666. The union says full professors should get between Sh999,030 and Sh1,562,625 from Sh170,681 to 248,898 today.
On house allowance, Dr Wasonga says a professor getting Sh73,715 should get Sh250,000 and that of associate professor to rise from Sh66,344 to Sh190,000.
There are also lecturers at private universities. Our source informs us that the average salary of a professor at a private university is Ksh 300,000 while Senior Lecturers earn a gross salary of Ksh 200,000. The ordinary lecturers earn between Ksh120,000 and Ksh 150,000.
In private and public universities there are temporary employees who act as teaching assistants, they are not employed as permanent employees. These individuals have either completed PhD or are actively pursuing Masters or PhD and are contracted to help lecturers. This category of lecturers is paid on hourly basis. For one hour, the wages are between Ksh 1,200 and Ksh3,500 depending on individual university.