Nakuru is one of the best towns to start business due to security,low cost of rental and office rooms,low cost of running business and the ready market for your products.There are over 20 profitable businesses to start in the town,as listed below.

1. Poultry farming
Poultry farming of late is appreciated by many Kenyans because it's very profitable.
Nakuru has a very conducive climate to practice poultry farming especially raring chicken for sale. If you can get a small plot where to keep your chicken, please start as early as today.
Do you know the cost of chicken in Nakuru is higher than Nairobi,I don't even know why!
2. Boutique
Many Kenyans who sell cloths in Western Kenya pass through Nakuru all the way to Nairobi to source for clothes for sale. You can make it easier for them if you buy cloths in bulky from Nairobi and sell to them at wholesale price; that way you'll save them transport  cost and time.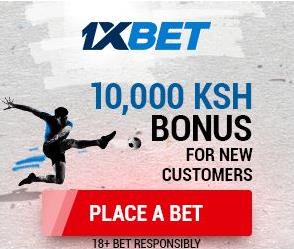 Alternatively, you can sell at retail price since boutique business in Nakuru does well especially during festive seasons.
3. Hotel/Restaurant
Since Nakuru is a transit point, starting a restaurant will not be a bad idea at all as long as you have enough skills to run one.
You can start small and grow with time; luckily, the cost of running a business in Nakuru is extremely low as compared to other major towns.
4. Selling Motorcycle spare parts
When we were conducting our research we noticed that very few shops sell motorcycle spare parts, we went ahead and interviewed motorcycle owners and they cited the major hindrance to their business as lack of enough shops to sell spare parts.
5. Bar
Nakuru is ideal place for operating a bar since the population is usually psyched during weekends and holidays. Also, several people travel to Nakuru with their families to relax. You can capitalize on this and mint some coins.
6. Children Recreation Centre
This is a booming business, if you have money please ensure you make this venture your first priority else someone will capture the market in your presence.
Salon business
If you manage to have a salon at the middle of the town,thin nothing will prevent you from being rich
Selling Clean water
I have noticed that several estates within Nakuru don't have enough water.If you manage to have one truck that supply water to these estates,you won't regret your choice of business.
A school
Most Kenyans,even those living in Nairobi like taking their children to schools in Nakuru simply because the environment is conducive.
If you have at least Ksh 4 million,you can make it if you venture into this area.
Chemist/clinic
There are not enough hospitals,chemists and clinics in Nakuru,how about starting one?