Normally, a goat goes for Ksh 8,000 to Ksh20,000 but Jumia has decided to sell one at Ksh 1,000. This is happening during Black Friday promotion which has attracted more than 1 million clients.
How to buy the goat
To buy the goat at Ksh 1,000, visit Jumia website via this link, then search within and between all categories. The goat is hidden in one of the categories. Once you get it, make an order immediately. The mbuzi will be delivered to your doorsteps by Jumia delivery group.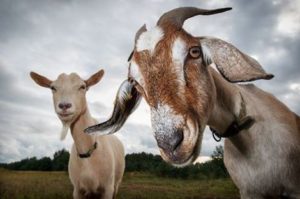 When is the promotion
The Ksh1,000 goat promotion will happen tomorrow 15 November 2019.
Jumia has also come up with several deals including buying a phone at half price. It's during Black Friday that most people purchase phones in Kenya, once the promotion is over you won't get a chance to buy anything at a throw away price until the following year. Check new exciting deals here