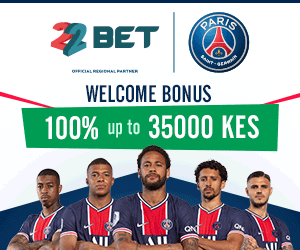 There are over 100 online jobs in Kenya that pay through MPESA. If you are a jobless graduate or someone who has passion for online jobs, you can take any of the available online jobs and make money daily through MPESA. Nowadays getting a job has become extremely difficult yet there are thousands of qualified graduates. The only way one can survive is by taking up online jobs.
I am one of those individuals who have been earning money online via MPESA and my experience span over 10 years. I can tell there is a lot of money online. The only problem Kenyans have is that they don't have someone to guide them on how to make earn this money.
MPESA is the easiest mode of receiving payment online, though there are other methods like Paypal, Skrill and Wire Transfer. But in Kenya everyone prefers MPESA because it's faster and convenient.
For those aspiring to make money online, here are jobs that will enable you make money through MPESA.
Jumia affiliate program
Affiliate program is a popular way bloggers and influencers make money online especially in Kenya. Jumia online shop gives people a chance to earn through MPESA.All you need is to register for the affiliate program and promote the company's products and earn commissions.
Venas News is also one of Jumia affiliates and each month we receive upwards of Ksh40,000 from the company through MPESA.
You are required to sign up for the affiliate program, then start promoting the products through your social media accounts, your blog or WhatsApp. If someone buys a product via your link, you get a commission. The commissions go up to 13% of the product's cost.
If you are popular on Facebook or Twitter, join Jumia affiliate program and start making money today.
Social media marketing
Another important way to make money is through social media marketing. Start a Facebook page, promote it and ensure it's popular, then companies will advertise on your page and pay you via MPESA.If your page hits over 100,000 followers, you will definitely get advertisers who will pay up to Ksh200,000 per advert. All payments are made via MPESA.
One amazing thing about social media is that once you become popular, money will naturally come. Take for instance Robert Alai,this guy is given a job by various politicians to market them, one tweet costs Ksh 100,000-Ksh200,000. Even as you continue rubbishing is work, as long as he earns, he doesn't care.
Academic writing jobs
One sector that has grown tremendously over the last decade is the academic writing which employs over 10,000 Kenyans. The sector has become too big that it was recently discussed in the UK for several hours.UK leaders were arguing that the country's education sector has been diluted after they established that students in those universities send their proposals and projects to Kenya for analysis. There are numerous people who make Ksh300,000 and above from academic writing jobs.
Some of the companies in this sector that you can join are:
Edusson
Asiawriters
Bluecorp
Academia Research
UVOCorp
Allwriting
Freelance Writing Center
WriterBay
Writerslabs
Quality Writers
Essay Shark
PowerPapers
AllWriting
4Writers
ph
Most of these academic writing companies require someone who can spend up to 20 hours per day writing proposals and project given to them. The companies pay Ksh250 to Ksh 500 per page.
In a good week, someone doing academic writing in Kenya can make Ksh 50,000 to Ksh200,000. Those owning the companies that receive jobs from the source make in excess of Ksh1 million per month.
Majority of academic writers earn through MPESA.
Blogging
What I am doing here is blogging. The wonderful thing is that almost half of the money I make is paid via MPESA.Creating and hosting a blog costs less than Ksh 10,000.
Steps on how to start blogging
Register domain name(Ksh499 to Ksh1,200)
Pay hosting fee(Ksh 1,000 to Ksh10,000 per year)
Create a blog(Ksh10,000)
Start posting on your blog
To register your domain name, the first thing to do is, ensure that the domain you want to register is available. I suggest that you register .com domain because it works well for bloggers who want to get traffic beyond Kenya. One reputable company you can register your domain with is Bluehost.
Visit Bluehost vis this link, then search for your preferred domain name. If the name is available, proceed to pay.
How to search for the name
Visit Bluhost website here
Then click on domains
A search button will pop up. Enter your preferred domain name and click search. It's good to have as many preferred domain names as possible so that when you find one is not available, you can select another one and another one until you find one that's available.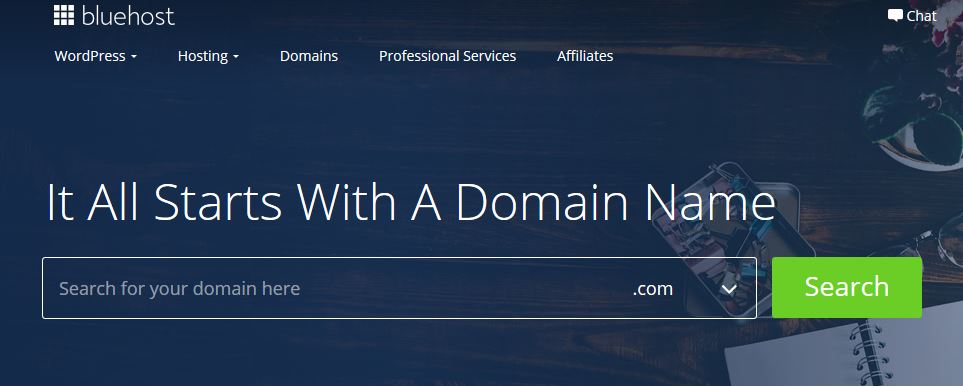 If you find the domain name is available, proceed to pay—it will cost you Ksh 1,100 only.
The second stage is to pay for hosting. The cheapest plan is on share hosting package which costs Ksh 395 per month. Bluehost requires that you pay once a year. Just sacrifice your savings and pay once a year.
After you have paid for hosting, the next step is to design a website. If you don't know how to design a WordPress website, you can contact me to do it for you. We charge Ksh15,000 for website design. We can do the website and show you how to post content on the site. Contact us on 254722927138
Once you have a website, you can do anything you want and earn any amount possible. These are ways in which you can earn as a blogger:
Through affiliate marketing
Sponsored content
AdSense
MGID and other native advertising networks
Direct advertisement
Selling professional skills
Sponsored content, selling professional skills and direct advertisement are some of the ways bloggers receive MPESA payment from.
More than 5 bloggers in Kenya make over Ksh 1 million every month, a total of 102 earn above Ksh 100,000
Video advertisements online
Nowadays people advertise through videos. The adverts are posted on Facebook and YouTube. Comedians, journalists and bloggers are the most utilized people when it comes to advertisements through Videos.
To start, just sample any funny videos and post them on social media. If your social media page become popular, advertisers will contact you. Most of these advertisers pay via MPESA and payment is prompt
Sports Betting
Sports betting has become a career for more than 1 million Kenyans. Statistics show that at least 12 million Kenyans gambler each month. All betting companies in Kenya pay via MPESA and the amount can be as high as Ksh350 million.
Sportpesa pioneered the betting industry but later it was chased out by harsh business environment. However, Betika, Shabiki, Odibers, Bet254,22Bet and several other betting sites still exist.
All you need is to identify a reliable betting site register, deposit money and start betting. You can bet on daily football matches or the available jackpots. The good thing is that winners are paid via MPESA.
With just Ksh 10, you can win up to Ksh 25.4 million in Bet254 jackpot. Betlion Goliath is the most expensive jackpot in Kenya with a total of Ksh 350 million. The most popular jackpot is Betika which gives out up to Ksh 100 million.
The downside of sports betting is that there is an option of addition and making massive losses if you aren't responsible. You are advised to bet responsibly.
Investing in Forex and Money Market
Unknown to many, Forex Trading and money market are two investment segments that will earn passive income forever. Money Market is offered by companies like CIC, Britam, Old Mutual, etc and they give an interest of up to 25% per month. The initial capital is Ksh 1,000 and above. You can deposit more money into your account over time and increase the investment to reasonable amount. This is like an online job because the money you have invested will bring more money.
All these insurance companies pay investors interest every month through MPESA.Investing in money market fund has zero risks.
There are also several Forex Bureaus which offer opportunities to invest and earn through MPESA.One of them is CFC Stanbic Bank's iTrader platform. In Forex Trading, you can earn in excess of Ksh1 million every month as long as you trade carefully.
Selling products online
You have the option of opening online shop like Jumia or sell your products on social media. Payment method is through MPESA.
When you run a shop like Jumia, your work is to take orders and deliver the products physically. If you have excellent marketing skills, you will get rich as quickly as possible.
The future is for online business. If you are operating a shop, say in Nairobi, and you aren't active online, then you are missing a lot. This is the time to start and online business where people order products without visiting your premise. One advantage of online business is that the operating expenses are extremely reduced.
Article Writing and Data Entry Jobs
More than 100 data entry jobs are available for job seekers. There are also several article writing online jobs. One site that offers jobs for students and graduates is Hivisasa.You can also contribute to UReport which is owned by Standard Media.Tuko and Venas News also pay editors via MPESA.
As a graduate, your work is to search for data entry jobs online, register with a reliable company and get the job done, you will be paid via MPESA.
Sell professional skills online
If you are a lawyer, journalist, Data Analyst, photographer, web designer, doctor or motivational speaker, you can use various available online channels to market your skills and earn through MPESA.For example, I am a data analyst, I created a Facebook page where I showcase my skills and from the videos and stories, people get interested in my products and give me a job.I also have a friend who knows how to bake cakes. He started like a joke in 2013 and today he makes over Ksh200,000 every month. This friend markets his skills online. The nice thing that people pay for those services through MPESA.
Another skill I almost left out is that of CV and Cover Letter writing. This is work you can advertise on your Facebook wall and get clients.