Gone are the days when you must locate a brick and mortar casino or bookmaker before you can enjoy some gambling action. Recently, with the advent of technology and the internet, betting is a simple action that can be performed online with a few clicks from your mobile device or personal computer.
Online betting is the new trend when it comes to gambling. This industry is a multi-billion-dollar revenue-based powerhouse. Numerous online bookmakers and casinos exist for betting pleasure. Similarly, online betting can be quite tricky if you don't know what to watch out for and avoid.
Top online casinos and bookmakers exist online which you can sign up with to enjoy online betting, if you want to see a list of safe betting websites, go to this website.
What should you Look Out for and avoid?
The first step to avoid betting scams is to gamble online with a very reliable and top-notch online bookie for sports betting. Top online bookmakers are judged based on some essential criteria which you should look out for when signing up. The same standards also apply for online casinos that offer slots and table games. Below are some of those essential criteria to look out for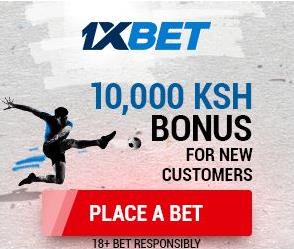 Are they licensed and regulated?
Credible online bookies and casinos usually operate with a license and are regulated by a known regulatory body. Shady online bookies and casinos always operate without permission or use invalid permits. Almost every country has a licensing authority that issues operating licenses to online bookies.
Most online bookies and online casinos usually publish the licenses they hold on their official site when you don't find a printed permit that you can review, that's a red flag.
Are they safe and secure?
Safety and security of players' data should be the primary goal of an online bookie or casino. Top casinos usually integrate encrypted security protocols to their websites to protect players' transaction data and also to shield players' accounts from hacks and identity theft. As a player, you should feel comfortable saving your Debit/Credit card information on a casino website.
Bogus Bonus Offers with Unreasonable Terms and Conditions
Bogus bonus offers that come with harsh terms and conditions are signs of online casinos and sports bookies you should avoid. It's always advisable to read correctly the terms and conditions attached to welcome bonuses before you sign up or deposit real money to play.
Do they Process Payments Fast?
An in-depth review should be done to confirm if your bookmaker of choice pays out winnings on time. When an online casino or bookie delays in processing withdrawals of players winnings, that should be a red flag.
Withdrawals made with e-wallets usually take few minutes or an hour to reflect while bank transfers typically take between 2 to 5 working days; if withdrawals take longer than those based on reviews, it's a bad sign, and you should avoid that bookmaker or casino.
How responsive is the site, and is it mobile compatible?
Top online casinos and sports betting bookmakers usually develop their websites to be very responsive and mobile compatible. Website navigations are very easy to adapt to, with a top-notch user interface. If a betting website is not responsive and is poorly developed, take your leave as that website might not be credible.
Are there Good Selections of Games and Markets?
A casino selection of games and a sports betting site available betting market tells a lot about their quality. For casinos, games developed by credible game growing companies should flood the game selection. Games from NetEnt. Play' n'Go, Playtech, IGT, etc. should be readily available. The absence of games from these reputable gaming companies in a casino game selection is a sign that such a casino is not to be trusted.
Likewise, a sports betting site should have betting markets for popular leagues and gaming events with favorable odds. In-play betting should also be offered to increase your betting experience.
Quick Tips on How to Avoid Betting Scams Online
Always check for licensing and regulation by reputable regulatory authority before signup.
Read a lot of online reviews to get a detailed knowledge of the casino or online bookmaker. Most times, online reviews will readily point out pitfalls you should avoid.
These days, people reveal a lot on social media platforms. It's a wise move to check comments under social media handles of online sports bookies and casinos to know what to expect.
Always read terms and conditions properly. Most times, you can smell shenanigans from crafty terms.