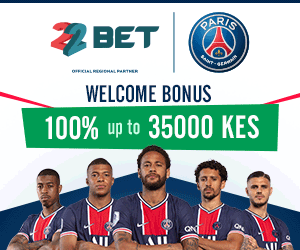 Controversial Member of Parliament Alfred Keter has claimed that DP Ruto is cursed and no matter what,he won't become president.
"Anybody cursed by the Talai can never be blessed again by the Talai. Your guy (RUTO )was once cursed by the Talai. Let's wait for genuine Talai to speak about it."
Posting on Social media Kalenjin cultural ceremonies is a taboo. Being followed by a large number of vultures to a blessings ceremony is a sure sign of bad luck and accidents might follow. Conducting leadership anointing ceremonies before the cattle settle in the cowshed (dusk) or before the cattle leave the cowshed (dusk) is a taboo. Having young men like Cherargei and Sang accompany you instead of Elders is wrong. Being blessed as an elder during calamities such as COVID-19 is wrong. This applies to weddings and circumcision ceremonies.
"Trust me when I say Ruto will never be president.Don't be fooled around that Now Ruto has been the anointed one. All those old men you show were bought and promised a road in their area. Kenyans will never elect thieves and land grabbers. The bulldozers have not even left Ruai"