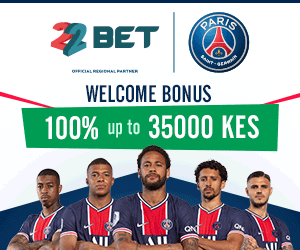 If you have just created a new blog, there are many ways you can get traffic and influence the growth of the site. Getting the first few page views is the hardest thing for new bloggers and a lot of work has to be done for the blog to start raking. In 2020, here are the proven ways of getting traffic for a new blog:
Social media will provide a platform where you get social traffic. The traffic is particularly good when you have shareable content.
As you create a new blog, ensure that you grow your social media pages, Facebook the most, so that when organic traffic is low, you can shift to social media traffic.
Sponsor your content in social media
Set aside a few dollars to sponsor the articles that you believe will attract the attention of social media users. If you get highly targeted readers, they will bookmark your site and eventually be your regular readers.
Use long-tail keywords on titles that will rank
Those articles that appear on page one of Google are those that make use of long-tail keywords. When readers are searching for content online, there are keywords they use and those sites that use the exact keywords often rank high. It's hard for new bloggers to know the right keywords they should use for the titles, which is why SEO tools like SEMrush were developed. SEMrush provides free trial tool that help bloggers to identity and use the most appropriate long-tail keywords. To sign up for SEMrush,click on this link
If the keywords are well structured, your content will appear on page one of search engines, hence increasing the chances of being accessed by potential readers.
Email marketing is often used by e-commerce sites, but in the modern world, the tool has found its way to other industries. Your work is to collect emails from random individuals in the industry, then send them updates whenever new posts are created.
GetResponse is one of the email marketing tools you can use to drive traffic to your new website, the tool offers 30 days' trial plan for all its new client. It's important that you join for free and make use of the features for one month, which will benefit you immensely. To register for GetResponse email marketing tool,click on this link
Create high quality and unique content
High quality content which is also unique will get into page one of search engines with ease. If you try to mimic a popular site, you may end up being discouraged because search engines will ignore your content.
Please make your articles long and interesting to read. Each article should contain more than 1,000 words.
If your content is too good to ignore, most of your readers will bookmark your blog and they will keep visiting it, hence leading to the growth of direct traffic.
Focus on less competitive niche
If you start a blog that review Amazon gadgets or one that talks about blogging, you may be disappointed because the two niches are flooded—even news industry has been flooded. Nowadays search engines gives priority to the established news sites, which is a disadvantage to small sites.
Join a niche like Agriculture, environment or education which will give instant traffic.
Avoid free WordPress themes
Majority of new bloggers use free WordPress themes which are not optimized for SEO; always avoid free themes. World over, none of the experienced bloggers use free themes. There are thousands of good premium themes that will help you grow your traffic, one of them is Newspaper theme. You will spend between $10 and $100 to purchase a theme but the content sitting on them will rank extremely high.ThemeForest is the best place to buy WordPress themes from. To see the list of available themes,click on this link
Free WordPress themes are vulnerable to virus attacks and lack a lot of features. Creating content with such themes will not rank well in search engines.
Submit the first few blog post to websites that accept guest posting, the articles must contain links to your blog. Such posts will not only provide a source of traffic but also back links.
You should also sponsor your content on other sites which are more popular than yours. The backlinks from those sites will be useful.
Finally,if you want to buy a new domain and cheap hosting space, join Bluehost web hosting company.You will buy a domain name for just $11 and hosting space for $3.95 per month. To see all the features of Bluehost,click on this link