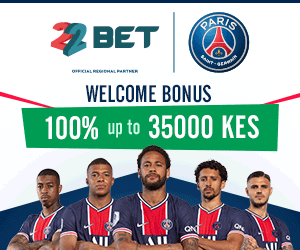 Greenhouses are used to grow crops in regulated environment. There are many facts about greenhouses in Kenya you should be armed with before deciding on whether to shift to this noble technology or not.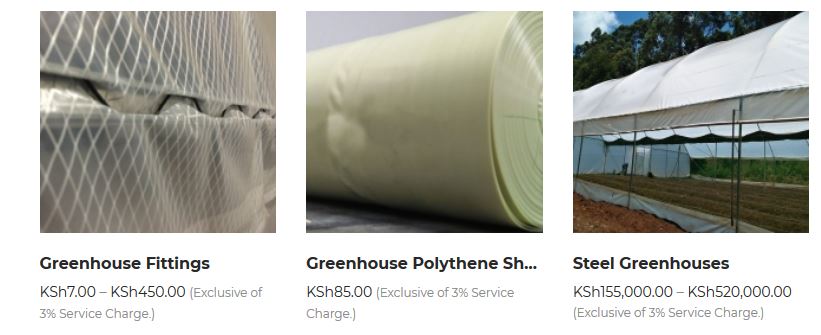 Greenhouses are widely used in Europe, Asia and USA, recently in Africa. In Kenya, farmers in almost every county have started to adopt the technology. One of the areas where greenhouses are prominent is Kajiado, an area where crops, especially tomatoes, are planted. There are also greenhouses littered everywhere in Rift Valley. Several reasons have contributed to the exponential growth of the usage of greenhouses in Kenya, which are outlined below.
Advantages of green houses in Kenya
Greenhouses produce the best quality crops
Since the climate is controlled, the yields are higher than when the crops are exposed to uncontrolled climate
Greater control of pests, weeds and diseases—Since crops are in controlled environment, pests, weed and diseases have few opportunities, hence the ability of the crops to grow under perfect conditions.
They produce high quality crops which sale at higher prices
Greater protection and / or control against extreme weather conditions
Less wastage of productive resources
It's not a secret that greenhouses produce the highest quality of crops. In any market, you must be able to differentiate crops grown in greenhouses and those from open ground.
Cost of greenhouses in Kenya
Greenhouses cost as low as Ksh30,000 to as high as Ksh 600,000 depending on size and quality of a greenhouse. Farmers are always advised to go for the highest quality because it will last long and serve them better.
Where to buy cheap greenhouses in Kenya
Grekkon Limited is the best place to buy greenhouses in Kenya. Nearly 10,000 farmers are currently using their products because the company has proved to be the most reliable.When you buy a greenhouse from Grekkon limited, you are sure it will last for decades. Their greenhouses come in different sizes and quality, hence variation in the price. To learn more about Grekkon,click on this link to visit their website
Grekkon website: https://grekkon.com/greenhouses/
How to contact Greekkon
Grekkon has branches in Nairobi,Nyeri and Eldoret.
Nairobi Office Contacts
Amrash Business Park, Utawala,
Nairobi
+254 715 157 132
Nyeri Office Contact
Wisdom Building, Tazama Area,
Addis Ababa Road, Nyeri.
+254 735 962 626
Eldoret Office Contacts
Kaburwo Area, Kapsabet Rd,
Eldoret.
+254 711 895 635
Prices of Greenhouses at Greekkon Limited
Greenhouse fittings—Ksh 7 to Ksh 450
Greenhouse Polythene Sheet—Ksh85
Steel Greenhouses—Ksh155,000 to Ksh 520,000
The prices of greenhouses will change from time to time–there is also room for negotiation when buying one.
When you purchase a greenhouse from Grekkon Limited, the company will provide you with the following:
A kit that consists of; seedling trays, coco peat, fertilizer (planting and top dressing), insecticides (long and short PHI), fungicides (preventive and curative), personal protective equipment (googles, gas mask, overall suit, gloves, and gumboots) and a 20 liter knapsack sprayer.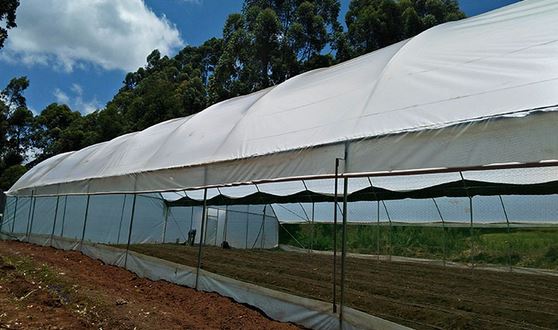 Best areas to use Greenhouses in Kenya
Greenhouses don't discriminate against weather; they produce perfect results anywhere in Kenya. If you are living in areas like Northern Kenya, it's advisable to use greenhouses because they will protect your crops from extreme weather conditions. They are also important for farmers in Eastern Kenya, Rift Valley and Coast.Infact, nowadays most people in Rift Valley are shunning traditional ways of growing crops for greenhouses because of efficiency.
Can you order greenhouses online?
Yes.Grekkon allows you to order for greenhouses online and they are delivered to your doorstep. To inquire about prices and how they are delivered, contact them through these numbers:
Nairobi: +254 715 157 132
Nyeri: +254 735 962 626
Eldoret: +254 711 895 635
Are plants grown in greenhouses profitable?
If you are a farmer who grows crops for sale, it's better you shift to greenhouses because your products will yield better results and sale at higher prices. Normally, attractive things are more marketable than the less attractive ones. Once you shift, you'll realize drastic increase in profits within a short period of time.
Crops which are grown in greenhouses
Cabbages
Spinach
Tomatoes
Carrots
Kales
Onions
etc
The future of greenhouses in Kenya
I recent saw the findings of a research done on greenhouses in Kenya, it's evident that in 5 years to come, majority of homes in Kenya would have adopted the idea of greenhouses. The major problem will be scarcity of greenhouses because the demand will be high.