Is there something someone has ever told you that pierced your heart like a knife? Well, there is a trending conversation between two Kenyan brothers where they accuse each other of not doing enough to help their parents. One of them is in USA and another one in Kenya. The one in Kenya is the eldest and is accused of being lazy and less helpful.
Sibling rivalry is normal but this one is too much. Here is the entire WhatsApp conversation: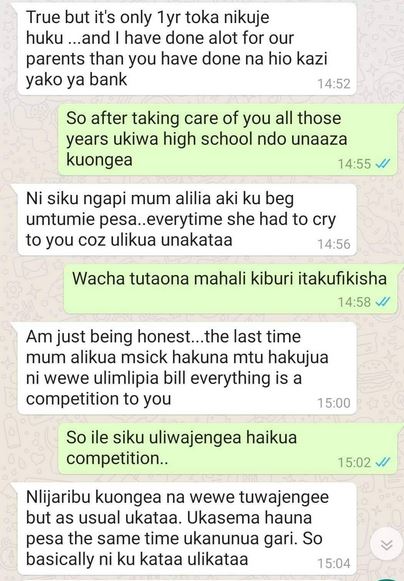 If you have a brother, there are things you don't say to them. It's important to weigh your words before uttering them. In most cases, silence is the solution.